ESP8266 Breadboard Adapter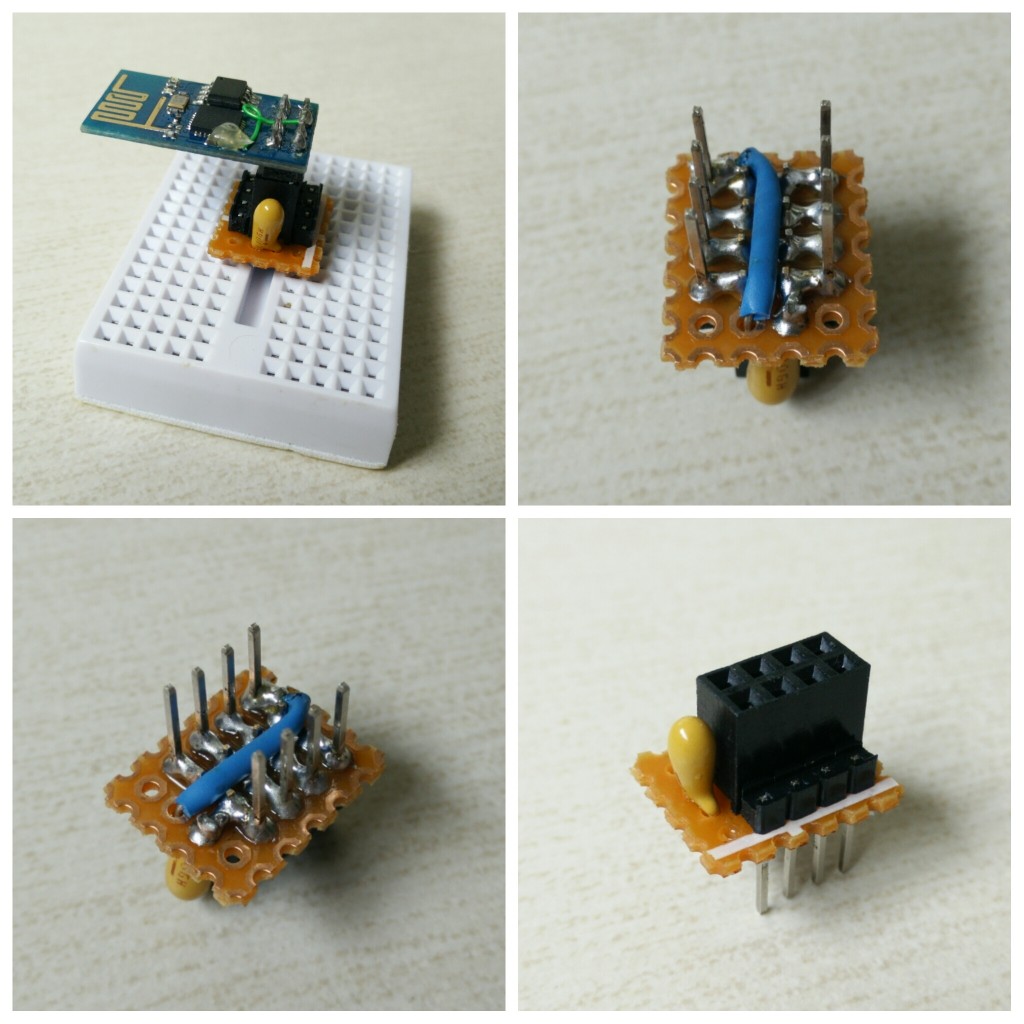 Finally did up a ESP8266 Breadboard Adaptor so that I can do quick prototyping with the ESP8266 and breadboard. Added a 10uF tantalum capacitor power supply filter in the process. Just in case you are wondering, the green wire on the ESP8266 links the Reset Pin to GPIO16 to enable deep sleep.
If you are interested in making one, the part list is below. Just make sure you get the components for 2.54mm pitch.
Soldering equipment/tools, heat shrink tube
Treat shadowandy!
If these step-by-step guides have been very helpful to you and saved you a lot of time, please consider treating shadowandy to a cup of Starbucks.


This site contains links to
Amazon
. These links will take you to some of the products mentioned in today's article. As an Amazon Associate, I earn from qualifying purchases.