Apple iPod Touch servicing @ eServ
The volume buttons on the ipod touch got a little bit cranky after 9 months of usage. The volume simply refuses to go down despite me pressing very hard on it.Being a diligent customer, I checked my warranty status – valid. Next, I surfed around Apple's website, hoping to find the contact numbers / addresses of service centers in Singapore – none.I was like stunned for a moment, how come there aren't Apple Service Centers listed on its website?
Decided to check on Google. It appears that there aren't Apple Service Centers in Singapore. There are only Apple Authorized Service Centers in Singapore. Apparently Apple outsourced  the servicing.
There are several Apple Authorized Service Centers but I decided to go to eServ @ Wheelock Place after reading several rave reviews and strong recommendations of eServ. Dropped my ipod touch on the 15th and got it back on 19th. Not exactly fast as they got to request for the replacement from Apple.
The service personnel are very friendly. At least they smile. Not like other service centers personnel who shows you a grumpy face (e.g. N*k*a). In fact I was surprised when the staff automatically approached me and ask if I was there for collection! He took over the collection slip and processed it even though he has knocked off (it seems). Cos after processing my collection, he went off.
Some pictures of my new (refurbished) iPod Touch 2nd Generation 16GB.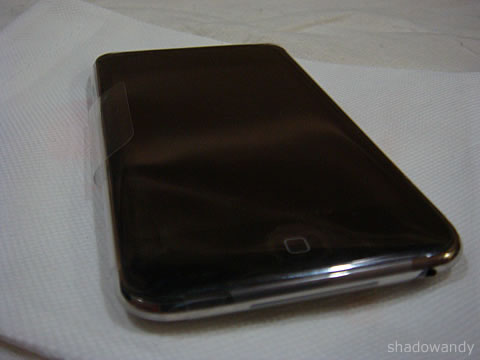 Plastic wrapper covering the entire iPod Touch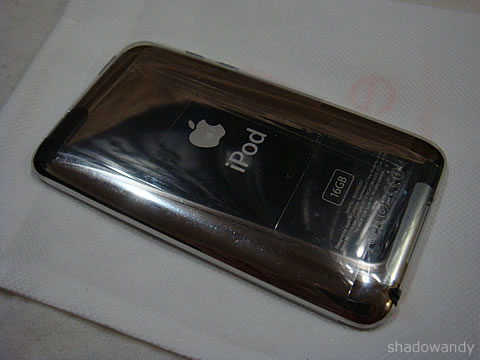 Yeah. Even the chrome back is covered
Time to upgrade my iPod Touch to 3.1.2 and restore all those applications!