ASUS RT-N16 – Multi-Functional Gigabit SuperSpeedN Router
This is not exactly the latest router they have but since a friend passed it to me, I might as well explore the router a little.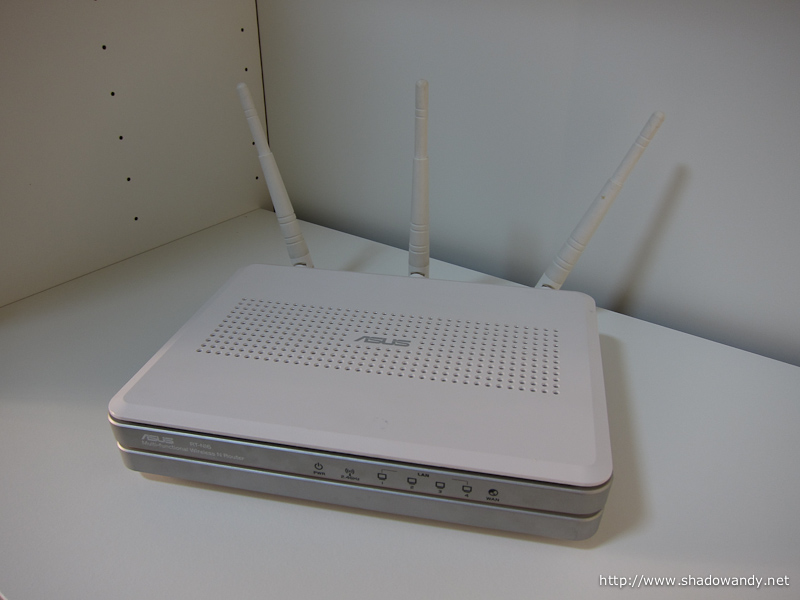 300k sessions limit! Faster P2P?
The ASUS RT-N16 advertises that it can handle up to 300,000 sessions. This is awfully lot compared to routers of yester-years. Even the Engenius ESR9850 doesn't match up to the ASUS RT-N16 in this area. The Engenius ESR9850 handles up to 50,000 sessions. High session/connection limits will certainly make P2P applications faster as you can connect to more peers.
The RT-N16's high sessions feature is probably backed by its hardware specs:
CPU: Broadcom BCM4718 533 Mhz
RAM: 128 MB
ROM: 32 MB
Well, is it easy to set up?
I seldom comment on the web administration for routers but the one on this router amazed me a little. Instead of having menus and drop-downs of configuration options. It has a nice graphical map of the WAN, router + connected peripherals. Those who used 2wire routers will know what I mean.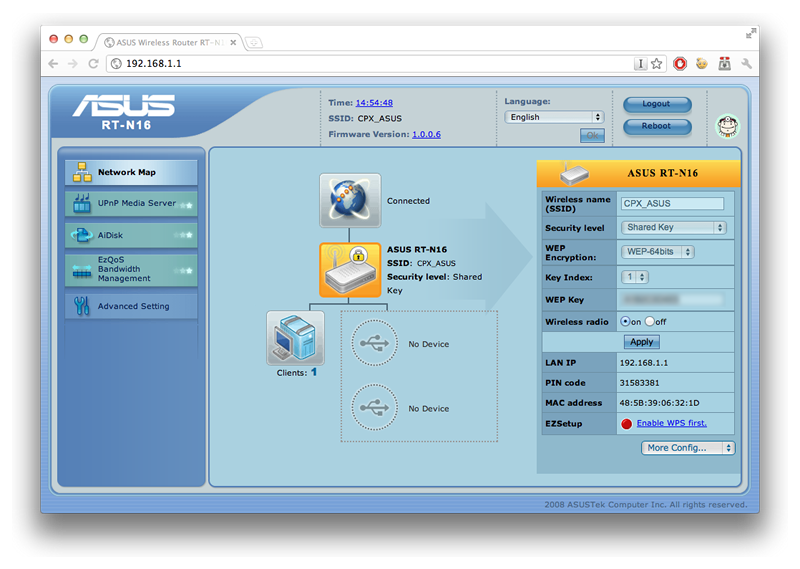 So I will just have to click on the image map and the configuration options for the object will appear. After a few minutes of clicking, I got the RT-N16 hooked up to my ISP and set the wireless encryption in place.
So does it come with advance features like QoS?
The RT-N16 comes with EzQoS Bandwidth Management which make QoS (Quality of Service) settings straight forward.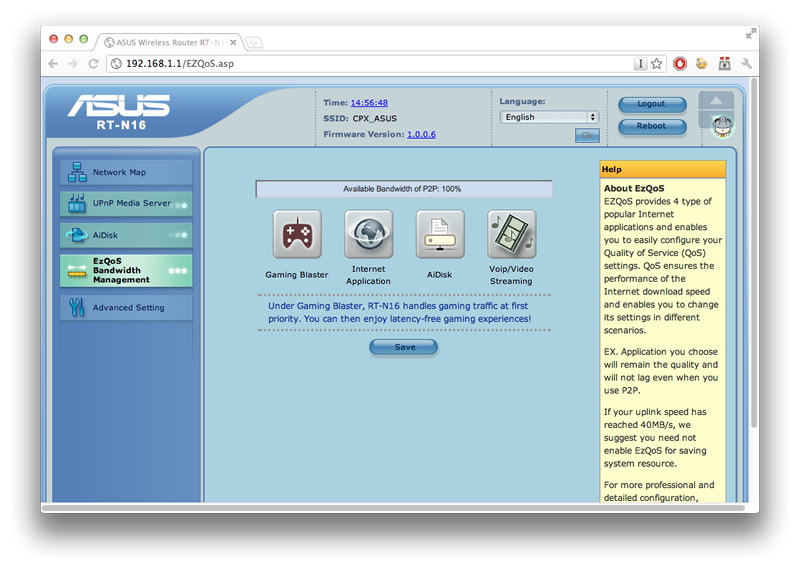 There are four QoS classes defined – "Gaming Blaster", "Internet Application", "AiDisk" and "VoIP/Video Streaming". You can enable/disable each of these classes individually and you will see the amount of traffic dedicated to P2P decreases. The RT-N16 automatically classifies traffic into the QoS classes without having the need to specific port numbers or packet header signatures.
The RT-N16 comes with 3 antennas. Is  the wireless strong (and good)?
The wireless connectivity on the RT-N16 is reliable and strong. It managed to reach every corner of my house and I did not face any disconnections when doing my files copy to the NAS during the last three hours (and counting). The RT-N16 is placed in the living room and the wireless signal I see is as follows:
Study Room (~12 meters with 1 door) – 4 out of 5 bars for wireless
Master Room (~10 meters with 1 wall) – 4 out of 5 bars for wireless
Guest Room (~5 meters with 1 wall) – 5 out of 5 bars for wireless
Kitchen (~16 meters with 2 walls) – 2 out of 5 bars for wireless
Common toilet (~16 meters with 3 walls and fridge) – 0 out of 5 bars for wireless
Well, to date, I have yet to see a router that manage to punch its wireless signal to the common toilet so I am not surprised with the above findings. But nonetheless, the ASUS RT-N16 wireless strength is strong and reliable.
What are the USB ports for?
The RT-N16 comes with two USB ports. USB HDD (up to 1TB) can be connected to it and shared as a network share. It supports FAT16, FAT32, EXT2, EXT3 and NTFS. Beside connecting USB HDD, printer can also be connected. The printer will then become a network-based printer, allowing you to print from any computer on the network.
I am a advanced user. Is it good enough for me?
Well, personally I feel that the web admin is good and it certainly benefits most user with its ease of configuration. But I find it lacking in terms of how extensive can the router be configured although there is a section on Advanced settings.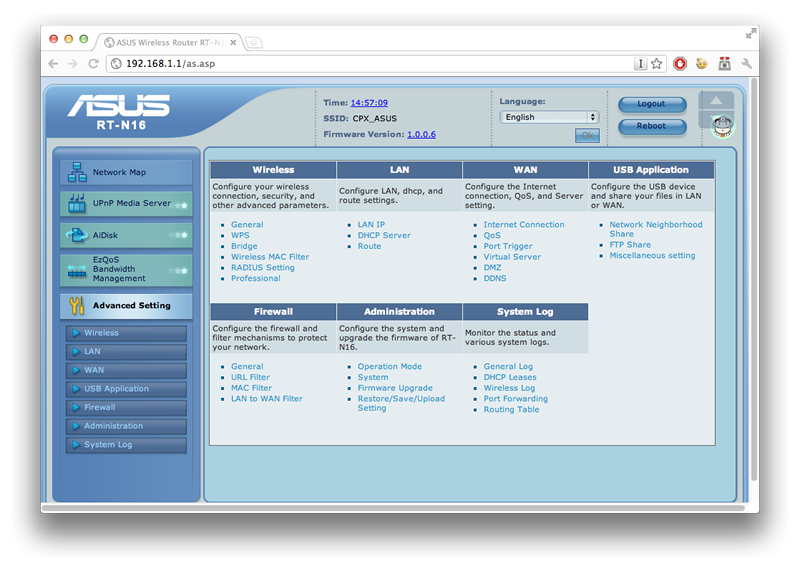 But no worries, the ASUS RT-N16 support third party firmware like DD-WRT, Tomato, etc. So I would say, it is good for advance users and probably those who want to make the best out of their RT-N16.
Want to get a ASUS RT-N16?
Check out the ASUS RT-N16 Wireless-N Gigabit Router on Amazon.