Synology DS412+ Review – A brief introduction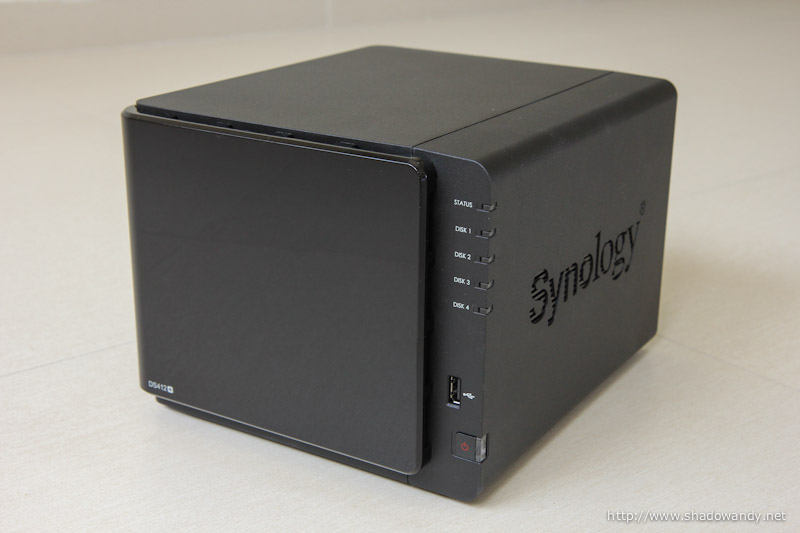 Well, I know you might say, "What?! Another NAS enclosure?". Ok, the Synology DS412+ is too attractive to let it pass for SMB user or even a enthusiast home user like me who just wants a rich-featured and strong NAS (Network Attached Storage). The DS412+ is equipped with a Dual Core 2.13GHz Atom processor and 1GB DDR3 RAM.
Synology Disk Station 412+ Specifications
Processor
Intel Atom 2.13GHz Dual Core (CedarView)
Memory
1GB DDR3
Storage
4 x 3.5"/2.5" SATA II; Hot Swappable
RAID Levels
Single Disk
JBOD
RAID 0/1/5/5 + Hot Spare/6/10/Synology Hybrid RAID
Capacity
up to 16TB
Compatibility List
iSCSI
Target & Initiator
Networking
2 x 10/100/1000 Mbps support port trunking (LACP)
Connectors
2 x USB 3.0
1 x USB 2.0
1 x eSATA
Fan
2 x 92mm (redundancy)
Dimensions
165 (H) x 203 (W) x 233.2 (D) mm
Weight
2.03kg
Power Consumption
Sleep – 15W
Operation – 44W
Noise Level
19.3 dB(A)
Price
SG$1200 (as of posting)

The blue package or the brown box?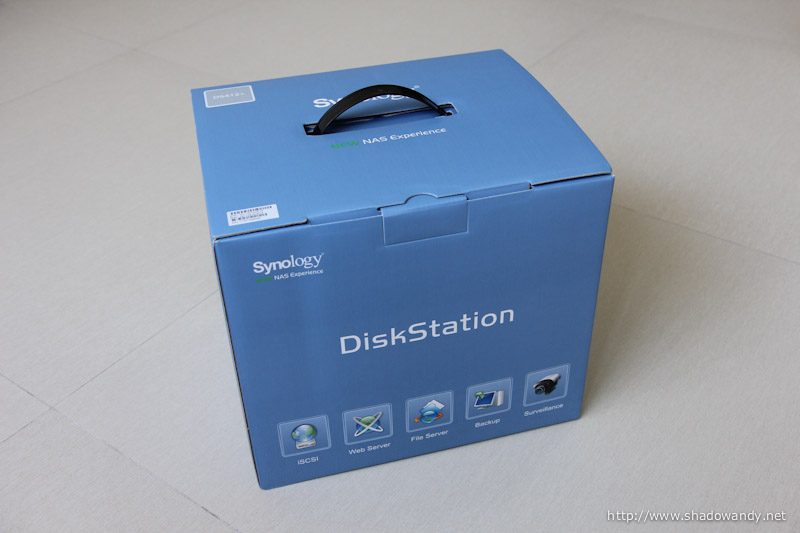 Unlike previous Synology NAS, the Disk Station 412+ comes in a blue box. Don't be fooled by the light weight of this packaging, if you decide to ship it, the shipping weight is 9.9KG!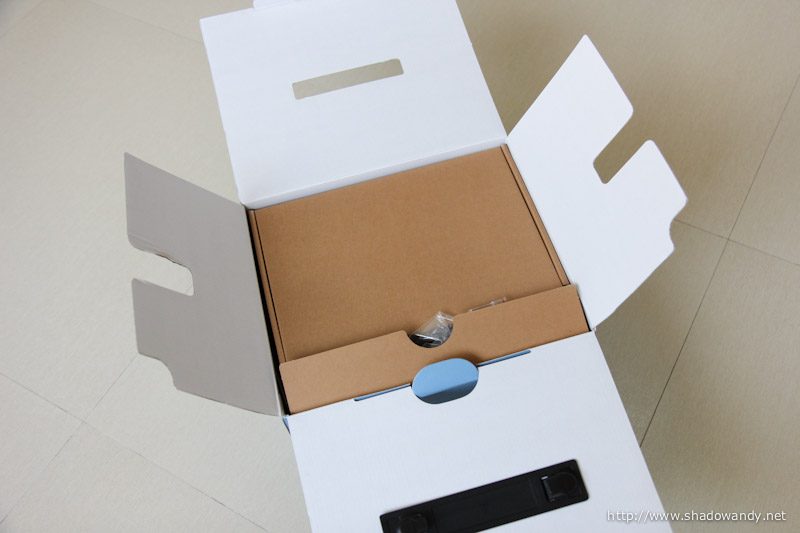 Opening up the blue box reveals the brown carton boxes which hold the Synology DS412+ and its accessories. Ain't you excited to see what is within those brown carton boxes?
The DS412+ and Accessories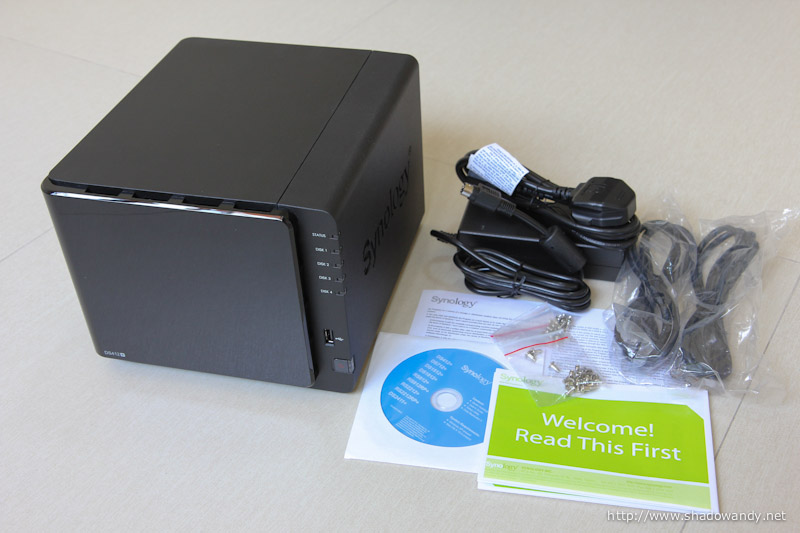 After much de-boxing, you will find the DS412+, user guides, installation CD, power adaptor, two ethernet cables and lastly, two pack of screws for mounting your hard drives onto the drive tray.
The DS412+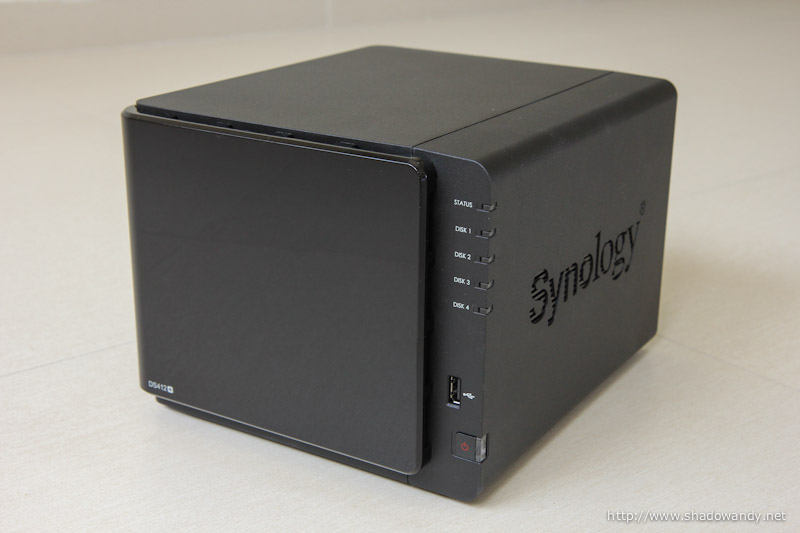 On the right of the NAS enclosure, you will find the various LED indicators, a USB 2.0 port and power button. Behind that glossy panel are the drive trays for mounting your hard drives.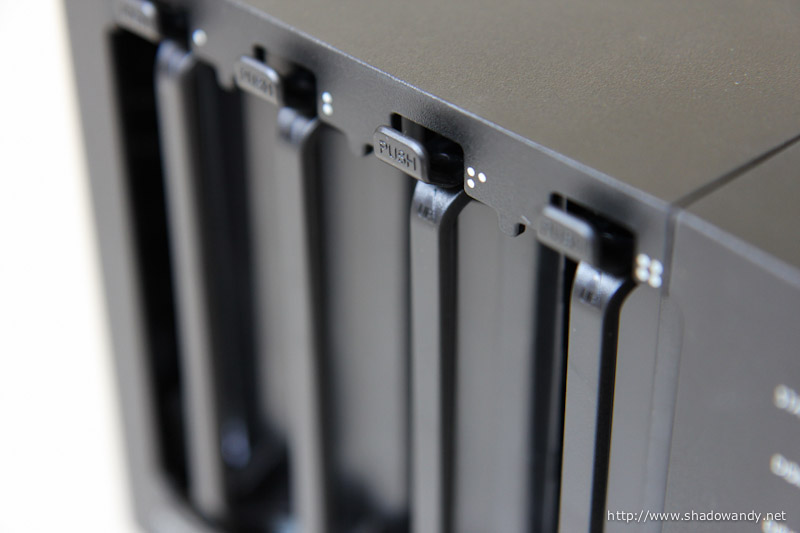 The glossy panel pops off effortlessly to reveal the 4 hard disk bays, clearly labeled with 1st hard disk on the left and 4th on the right. Ejecting the drive tray is pretty easy too – push down on the level and tug on the drive tray's handle. It should slide out easily. The hot-swap capability allows you to replace malfunctioned hard disk without having to shutdown or reboot the system entirely.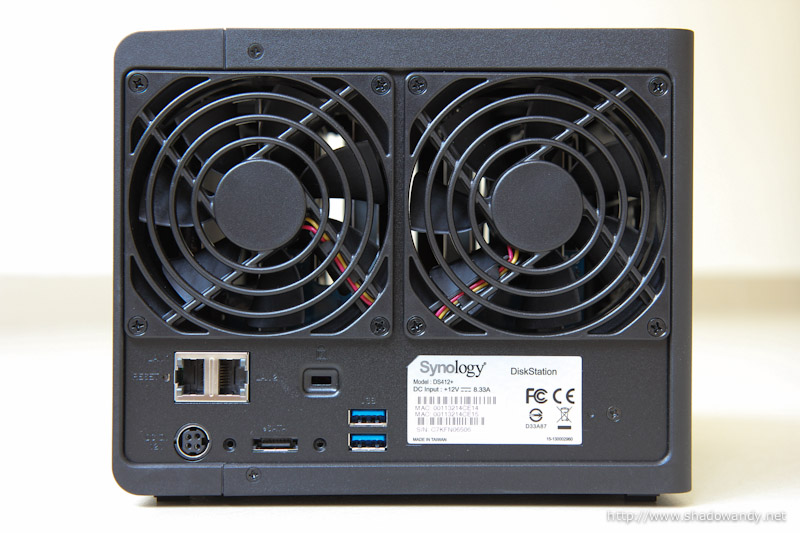 At the back of the Synology DS412+, there are two 92mm fans. These large size fans provides better ventilation at lower noise level. Should one of the fans fail, the other will spin at full speed to extend service uptime until the replacement parts arrives.
The two Gigabit ports supports port trunking (or LACP); however, your switch need to support LACP to take advantage of the LACP's increased speeds too. According to specifications, it supports up to 205.68MBps and 182.66MBps for reading and writing respectively under LACP!
Besides all these, you will also find two USB 3.0 ports, one eSATA port, a Kensington lock port and the power connector.
The different parts of this review series
Some additional pictures
This site contains links to
Amazon
. These links will take you to some of the products mentioned in today's article. As an Amazon Associate, I earn from qualifying purchases.