D-Link DIR-868L Wireless AC1750 Dual Band Gigabit Cloud Router – Review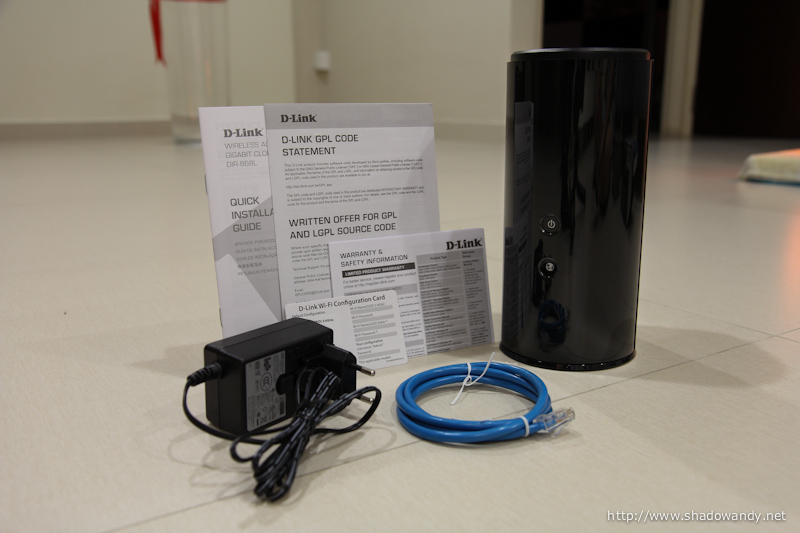 Review At A Glance
Product
 D-Link DIR-868L Wireless Dual Band Gigabit Cloud Router [product link]
Summary
D-Link's top-of-line draft AC offering of second-generation Broadcom-based AC1750 class router with IPv6 support and USB 3.0 port.
Pros
+ Excellent wireless throughput on 2.4 GHz and 5 GHz
+ AC1750 (450 Mbps on 2.4 GHz & 1300 Mbps on 5 GHz)
Cons
– Wireless-N 2.4 GHz range
– Lack of wireless bridge mode
SRP
S$319
The D-Link DIR-868L Wireless Dual Band Gigabit Cloud Router is a second-generation Broadcom-based AC1750 class router with IPv6 support and USB 3.0 port. The DIR-868L is capable of delivering concurrent dual-band 2.4 GHz and 5 GHz speeds up to 1.75 Gbps (450 Mbps on 2.4 GHz and 1300 Mbps 5 GHz).
Package Contents
The package contains:
D-Link DIR-868L Wireless Dual Band Gigabit Cloud Router
110-240V 2.5A power adapter
Ethernet patch cord
Quick installation guide, GPL code statement, Warranty & Safety information, WiFi configuration card
Simple Design
D-Link has ditched the usual rectangular router design for a cylindrical form-factor. The DIR-868L is top-of-the-line among D-Link's five new draft 802.11ac routers announced in 2013.
The design is kept simple with only two front LED indicators – Power and Internet. Yes, there are no light indicators for LAN nor wireless activities.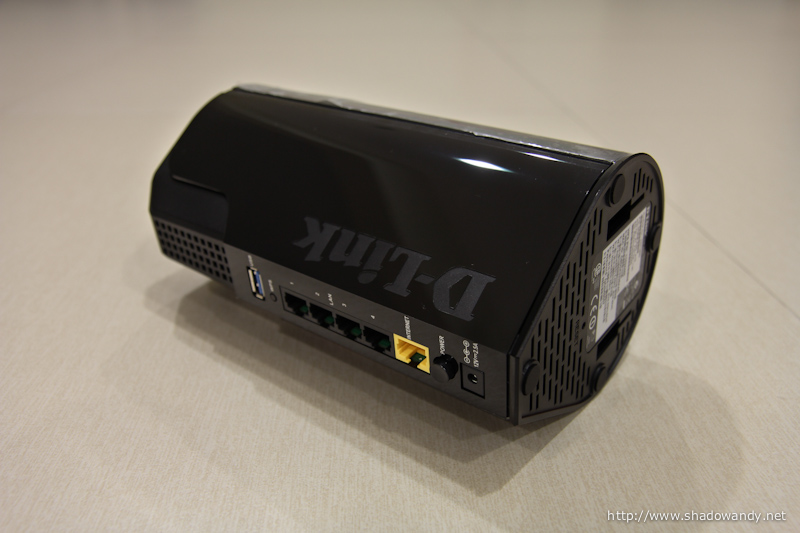 At the back of the DIR-868L, you will find the following:
USB 3.0 Port – for Shareport Plus and printer sharing
WPS Button
4 x Gigabit (10/100/1000) LAN Ports
Gigabit WAN Port
Power button
Power input jack
A quick look at the above list should ring an alarm. Where is the reset button? It is actually "hidden" at the bottom of the DIR-868L, just beneath the label.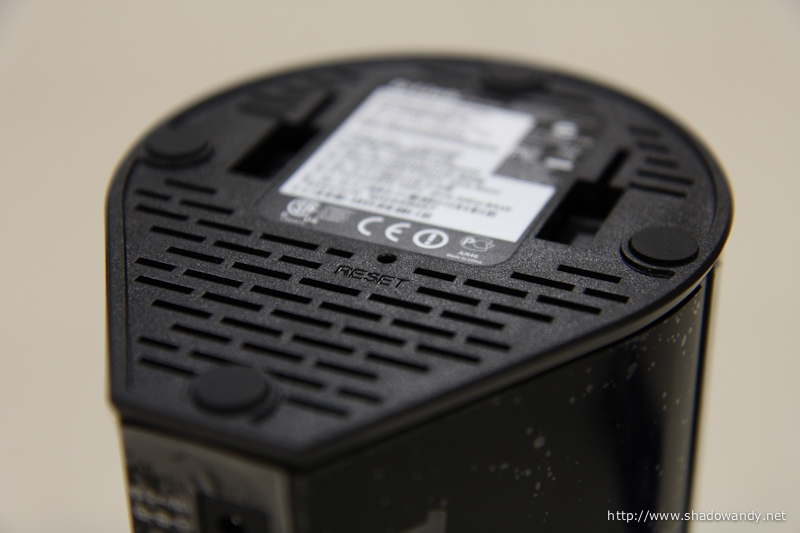 Nostalgia Web Admin
Although the router hardware has progressed quite a fair bit in recent years, the look and feel of web administration page did not change a single bit.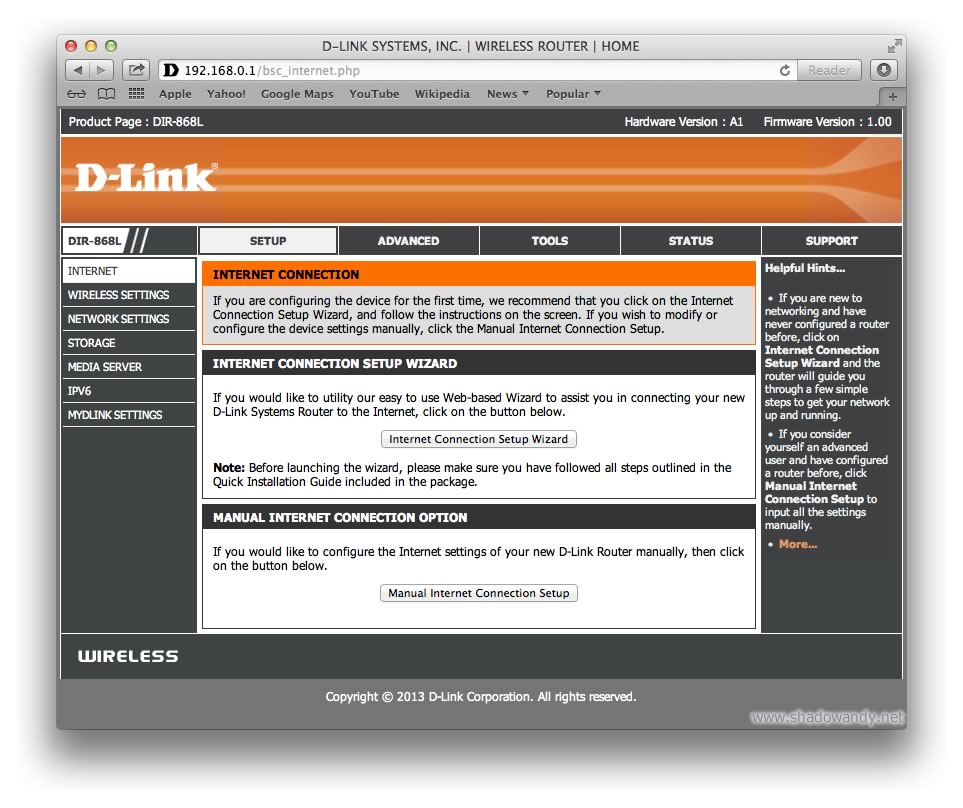 Features
Well, I am not going to exhaustively list all the features of the DIR-868L. Instead, I am just going to mention some features I felt are interesting or important.
1. Quality of Service (QoS)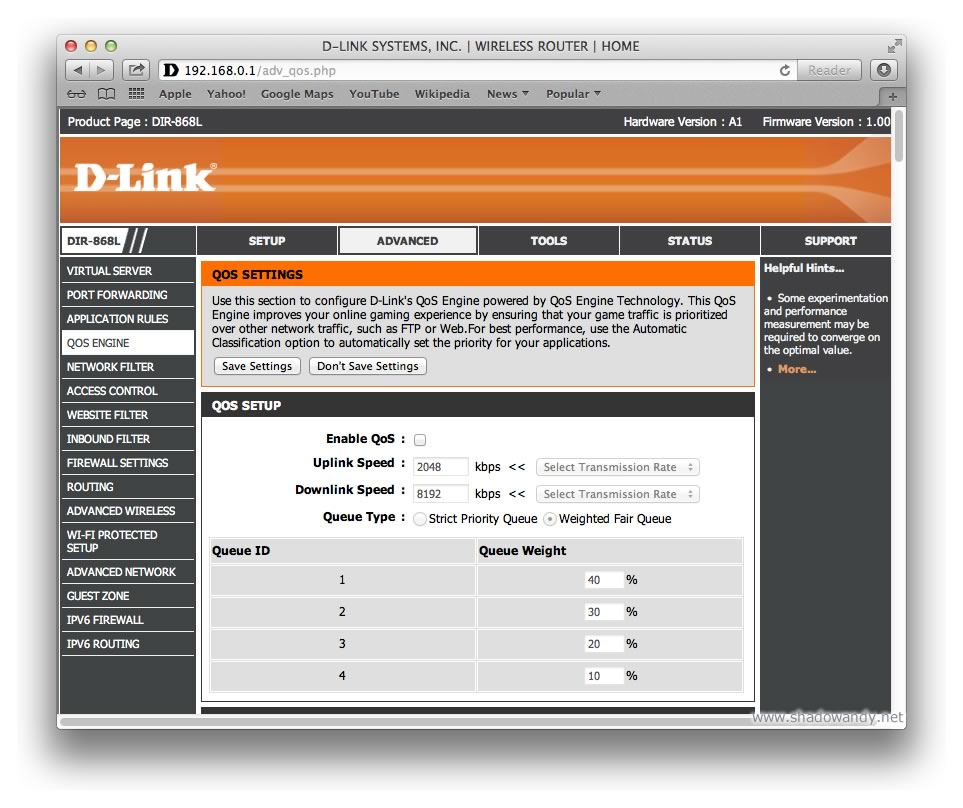 QoS is rather important if you want to put aside bandwidth for some bandwidth or time sensitive applications. You would not want bulk traffic (e.g. file downloads, peer-to-peer) to interfere with your online gaming activities. The DIR-868L allows you to create 4 queue classification with different weights. You can then create rules to match traffics and assign them to the various queue classes.
2. Guest Wireless Zone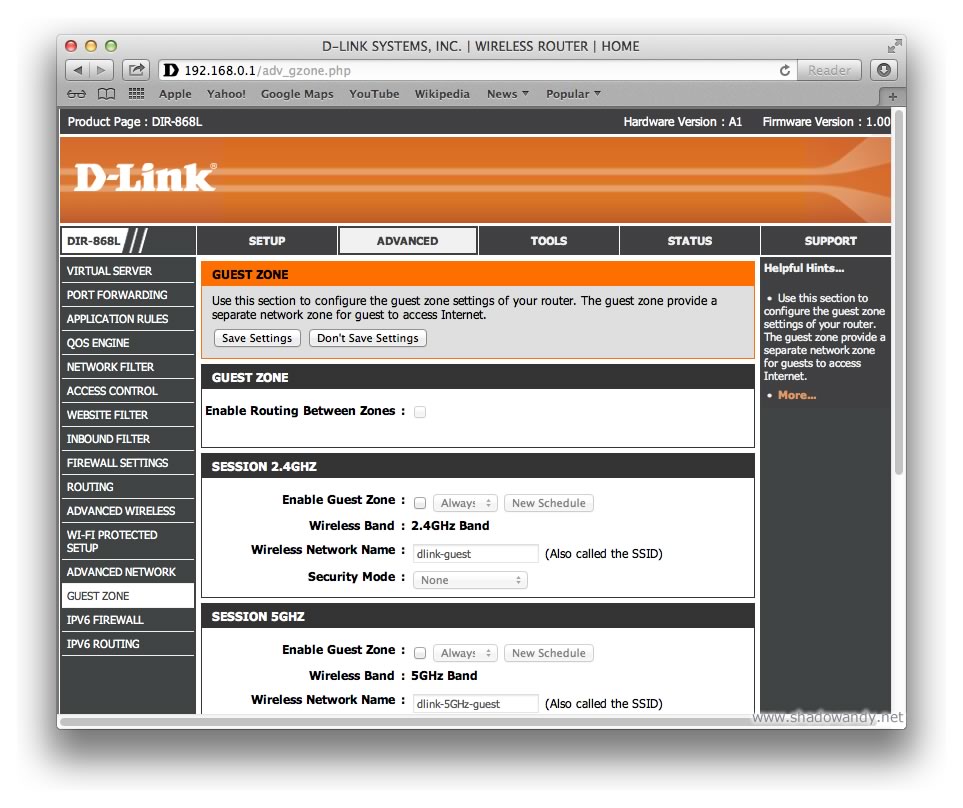 Have guests coming over to your place frequently? You main WiFi network might be secured with a super duper long passphrase (or WiFi key) but the security is only as strong as how well you keep the passphrase protected. You wouldn't want your friend to prank on you by wreaking havoc on your private LAN.
Solution? Keep them on the guest zone and disable routing between the zones. You can set a different passphrase (or WiFI key) on the guest zone for your guest to easily connect up to your Internet and keep their activities off your private LAN.
3. Media Server
You can connect a USB storage to the USB 3.0 port at the back of the DIR-868L and turn it into a DLNA or iTunes server. Multimedia devices that support DLNA or iTunes will be able to stream contents off the attached storage.
One thing to take note about USB 3.0 is that it creates interference to the 2.4 GHz band (source: http://www.intel.com/content/www/us/en/io/universal-serial-bus/usb3-frequency-interference-paper.html). Moral of the story? If you do not need USB 3.0 speeds, switch it to USB 2.0 mode.
Speed Test
Well, a router review is not complete without a performance test on its speed. The D-Link DIR-868L is covered in this entry (D-Link DIR-868L Wireless AC1750 Dual Band Gigabit Cloud Router – Speed Test).
Picture Gallery