Installing Citrix StoreFront
The Citrix StoreFront replaces the Citrix Web Interface.  Both StoreFront and Web Interface are supported for the Citrix XenDesktop 7 environment. Do note that Web Interface does not support Microsoft Windows Server 2012 / 2012 R2.
Citrix StoreFront provides authentication and resource delivery services for Citrix Receiver.
The StoreFront authentication service authenticates users to XenDesktop sites, XenApp farms, and AppController. When a user's credentials have been validated, the authentication service handles all subsequent interactions to ensure that the user only needs to log on once.
StoreFront stores enumerate and aggregate the desktops and applications currently available from XenDesktop sites, XenApp farms, and AppController. Users access stores through Citrix Receiver or a Receiver for Web site.
In this guide, we will install the Citrix StoreFront 2.1.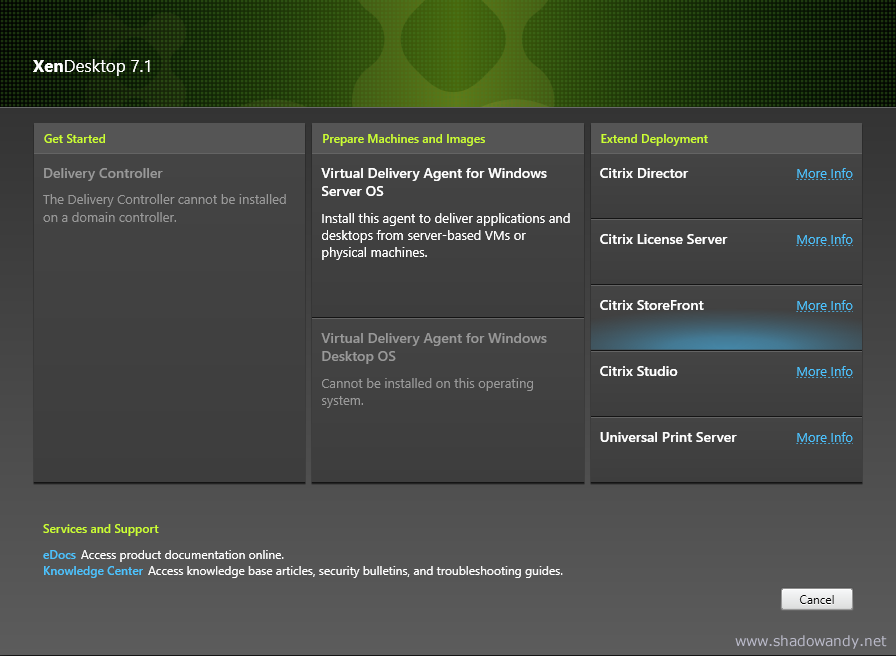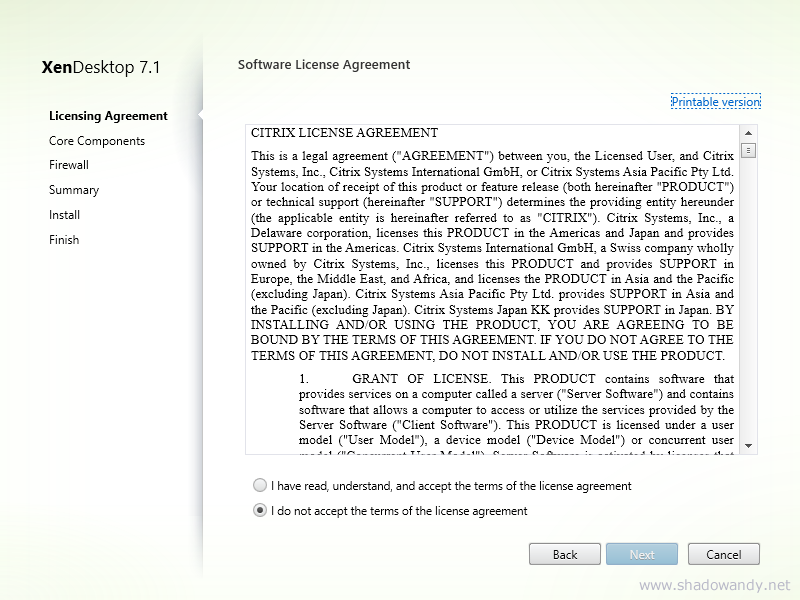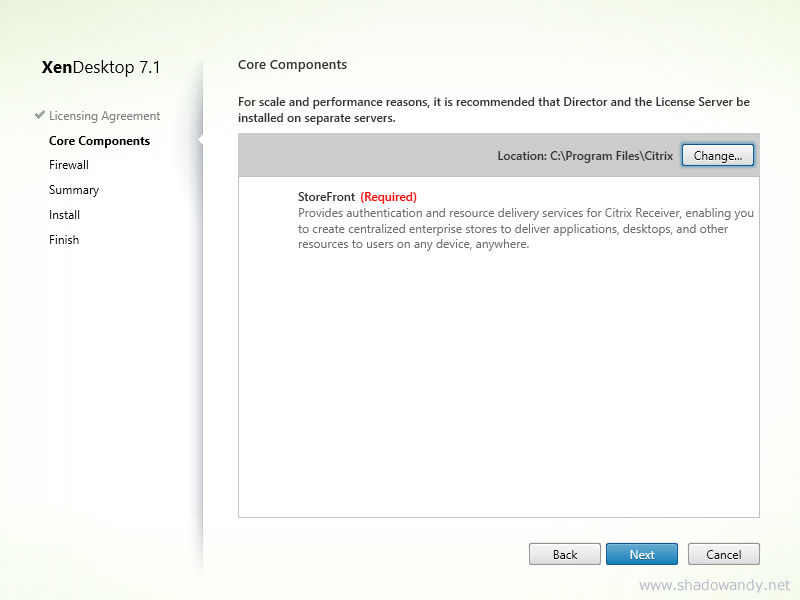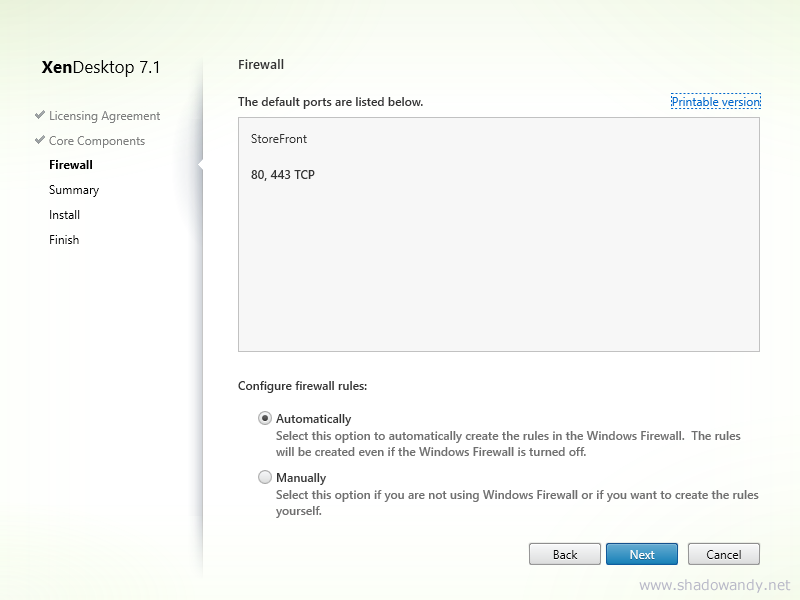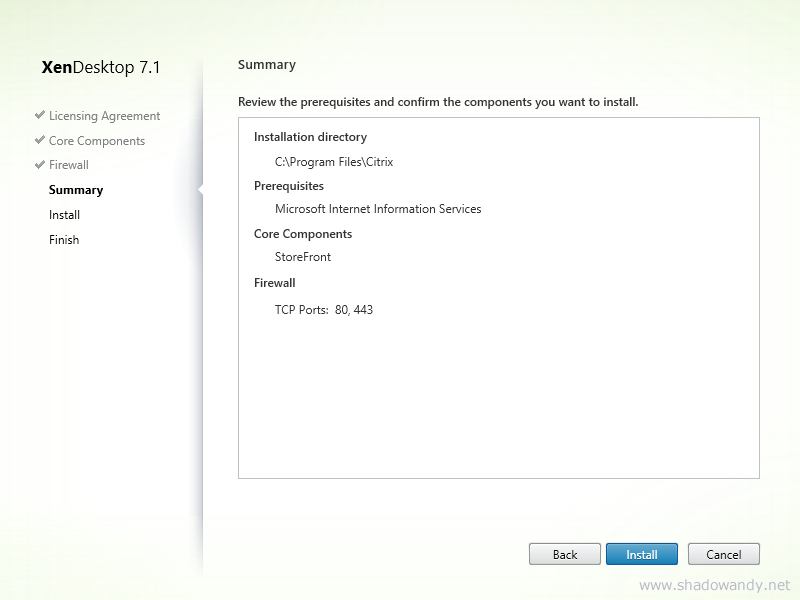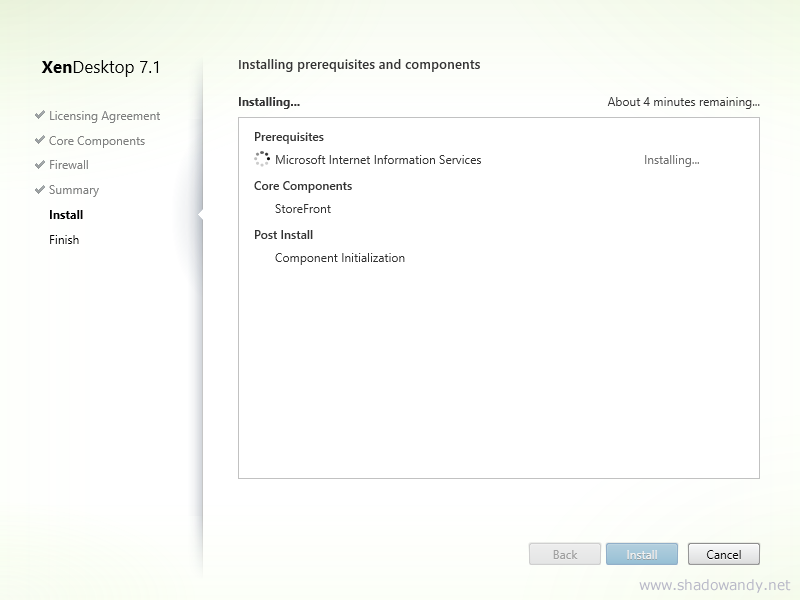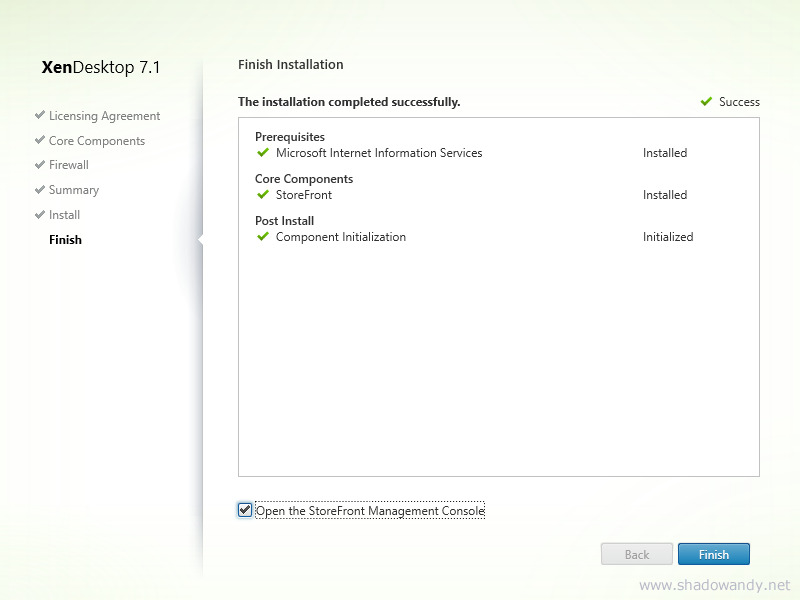 Treat shadowandy!
If these step-by-step guides have been very helpful to you and saved you a lot of time, please consider treating shadowandy to a cup of Starbucks.


This site contains links to
Amazon
. These links will take you to some of the products mentioned in today's article. As an Amazon Associate, I earn from qualifying purchases.