LEGO Creator 31015 Emerald Express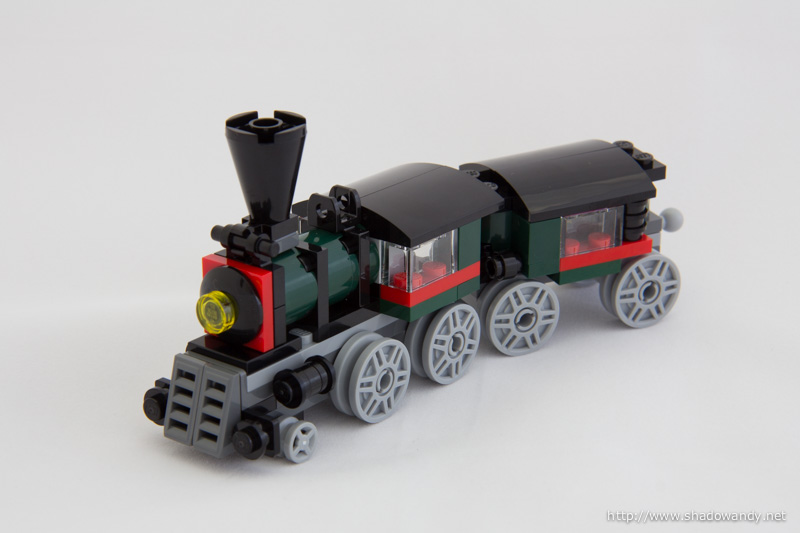 Choo choo~ choo choo. The LEGO Creator 31015 Emerald Express steam train is packed with details – the old-fashioned chimney, boiler, retro driver's cab, etc. The mesh in front of the Emerald Express are called cattle bars / cowcatcher / cattle catcher. These are supposed to deflect obstacles from the track that might otherwise detail the train!
The LEGO Creator 31015 Emerald Express is a 3-in-1 model set that rebuilds into a modern rocket train or a carriage (as seen attached to the Emerald Express). It is a fantastic set that provides lots of entertainment value because it can be rebuild easily and unlike other LEGO Creator sets, it can be combined together to create a longer train set.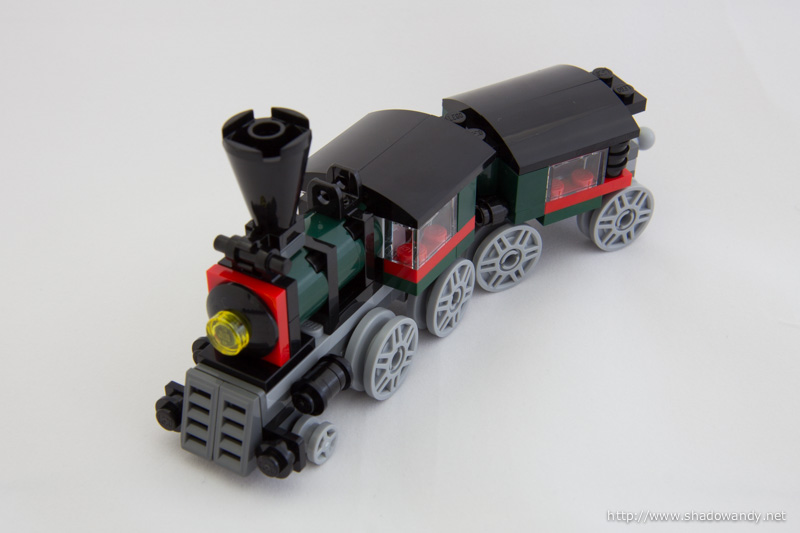 The entire build time is less than 15 mins. The parts are distinct enough that there are no colour or shape confusion while following the building instructions. I found the way of building the boiler section (the green portion where the chimney is attached to) interesting as it was built on its sides before using a L-plate to secure it to the wheel section of the train.
How many LEGO Creator 31015 Emerald Express should one get? My recommendation is to get 4 sets to make a Emerald Express steam train with 3 carriages.