Synology DiskStation DS1515+ Review – A look at DSM 5.2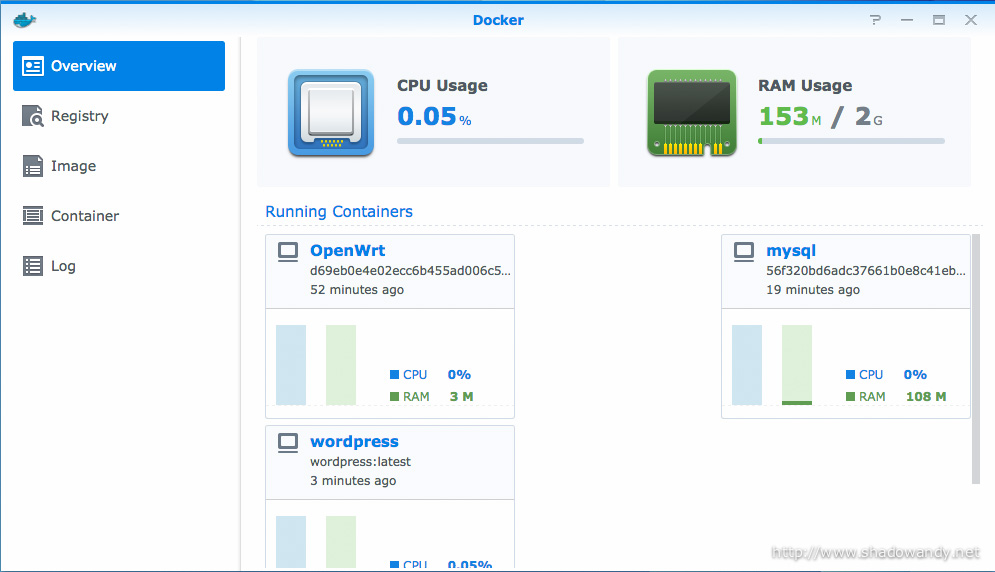 I bit the bullet and upgraded to DiskStation Manager 5.2 (DSM 5.2) beta for Docker. Docker aside, Synology also introduced the following in this new release:
Additional features in DSM 5.2
Docker
Lightweight software containerization solution that allows you to create, deploy and run applications on Synology NAS.
Single Sign-on
Register multiple DSM and access them using one set of credentials.
Note Station
Your own cloud note taking solution now features Synology Web Clipper that captures any webpage directly in a Chrome window.
Cloud Station & Cloud Sync
Cloud Station supports smart polling and customizable file versioning for each shared folder.
Cloud Sync now offers one-way synchronization.
Backup & Replication
The file browser feature allows you to locate and selectively restore specific files. Not only that, new rotation setting makes backup versioning more space efficient.
DS Photo+
It now supports casting to big screens through Chromecast and DLNA-compatible devices.
File Station
It can now browse and download remote data stored in different storage solutions (FTP server, public cloud, etc.).
Link Aggregation
It now supports Active-standby, 802.11ad dynamic, Balanced XOR, and Adaptive Load Balancing.
SSD Cache
The memory usage has been optimized. It now requires lesser amount for RAM for higher capacity SSD
Among the list of new features, I feel particularly excited about Docker and the new Link Aggregation modes. Let me cover more on Docker as it is an exciting new technology.
Docker – Lightweight Software Container
If you have not heard about Docker. You can read up a little on Docker being a highly portable and lightweight software container.
Do take note that Docker Engine is still beta on the DSM 5.2 so you might encounter less-than-desired experience. For me, I encountered slow status updates of running containers. Well, I am confident that this will be ironed out once it is out of beta.
In this section, I will demonstrate how can you get an application (WordPress) running in a Docker container up in a couple of minutes. I am using Docker Engine on the Synology DiskStation DS1515+.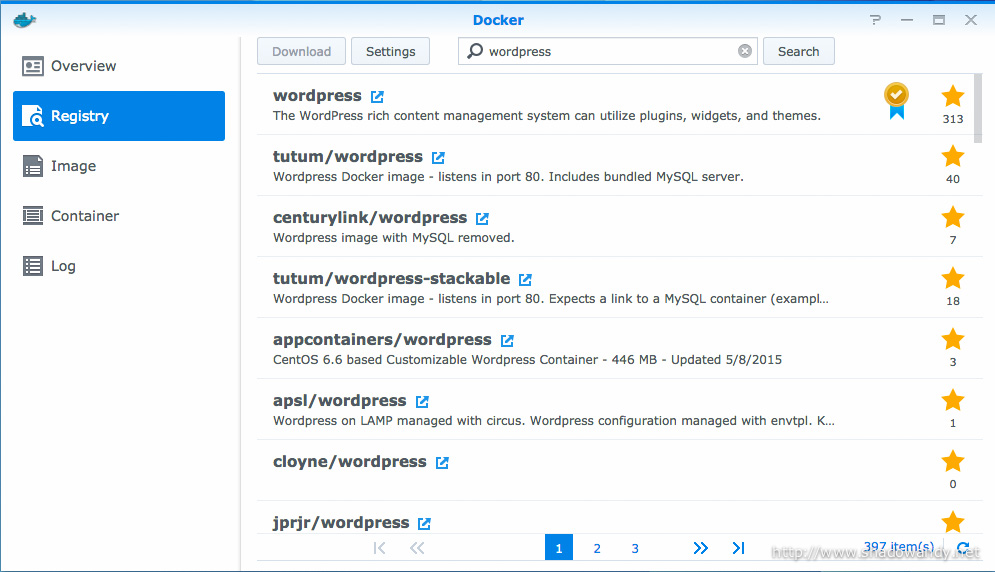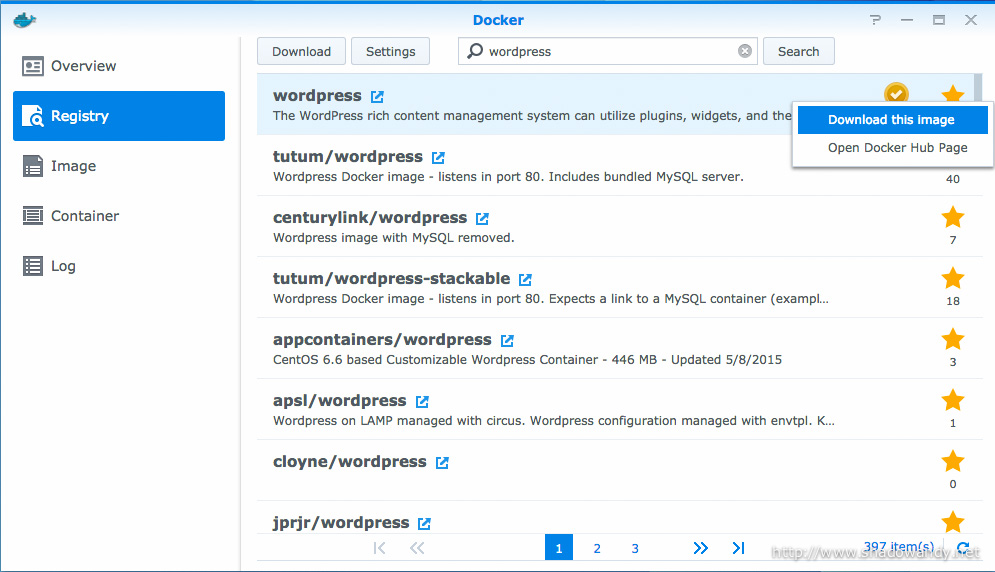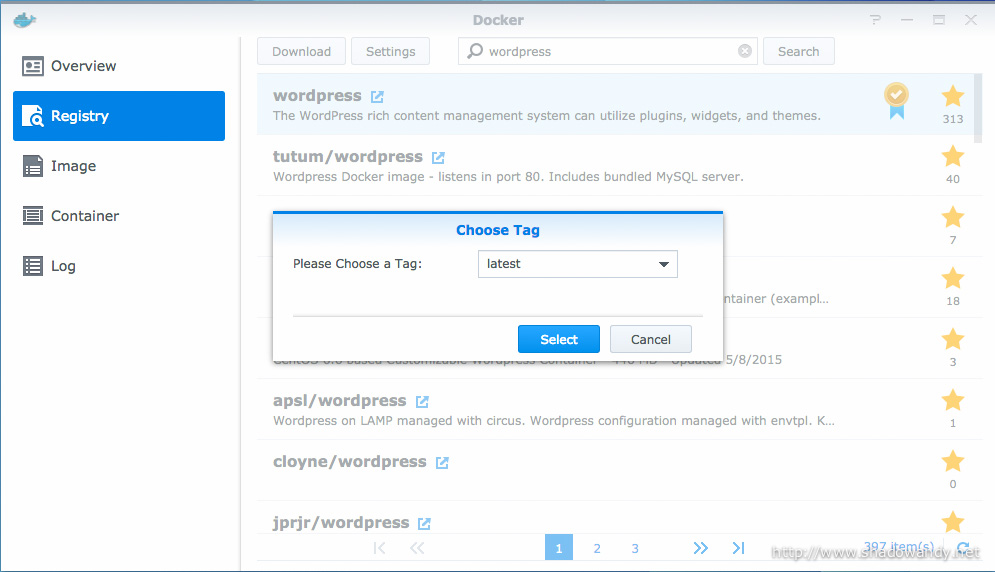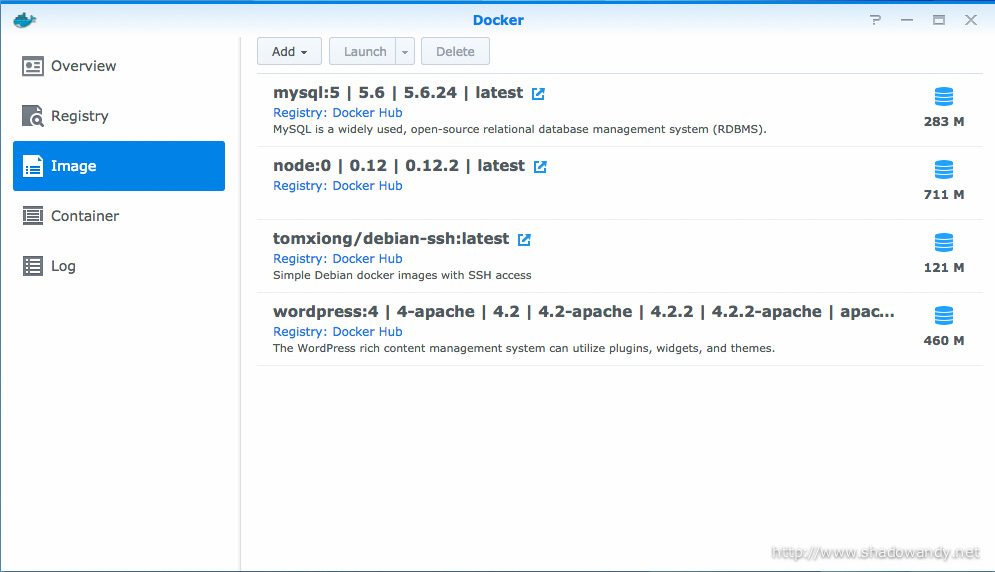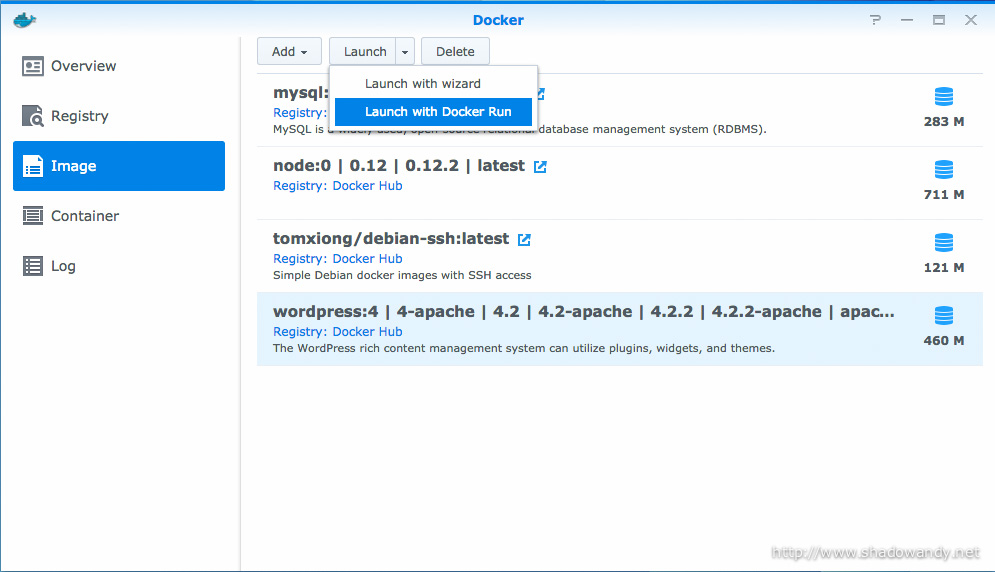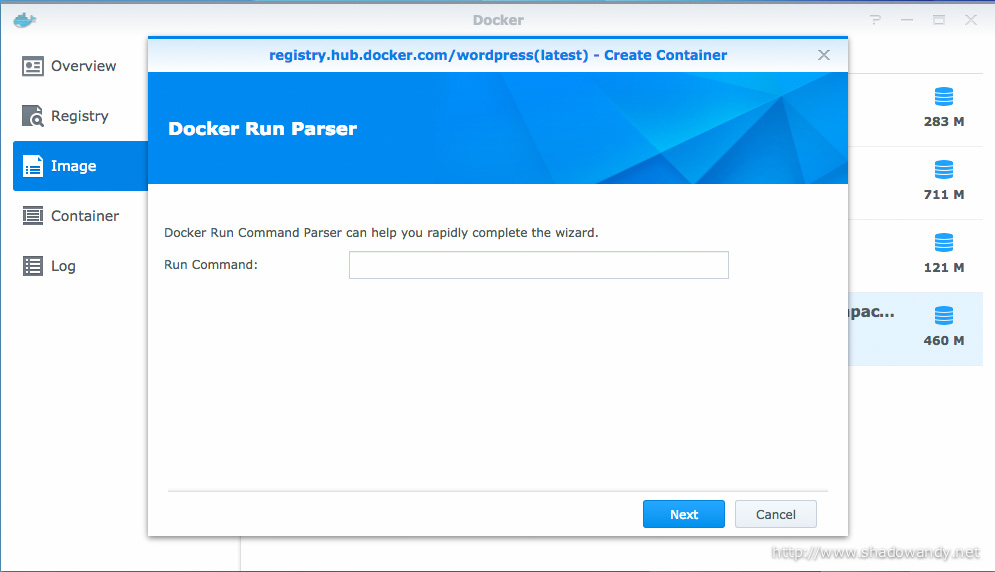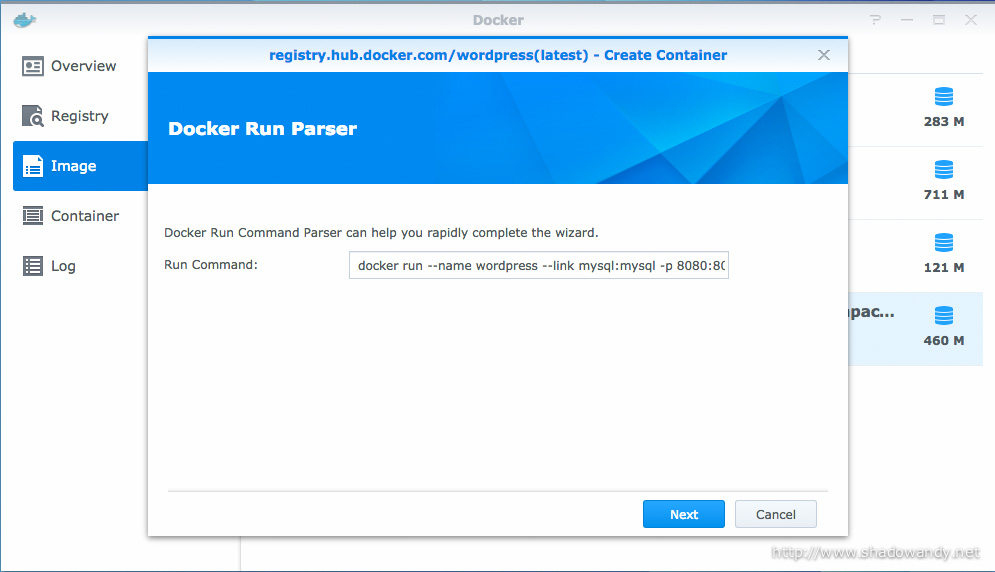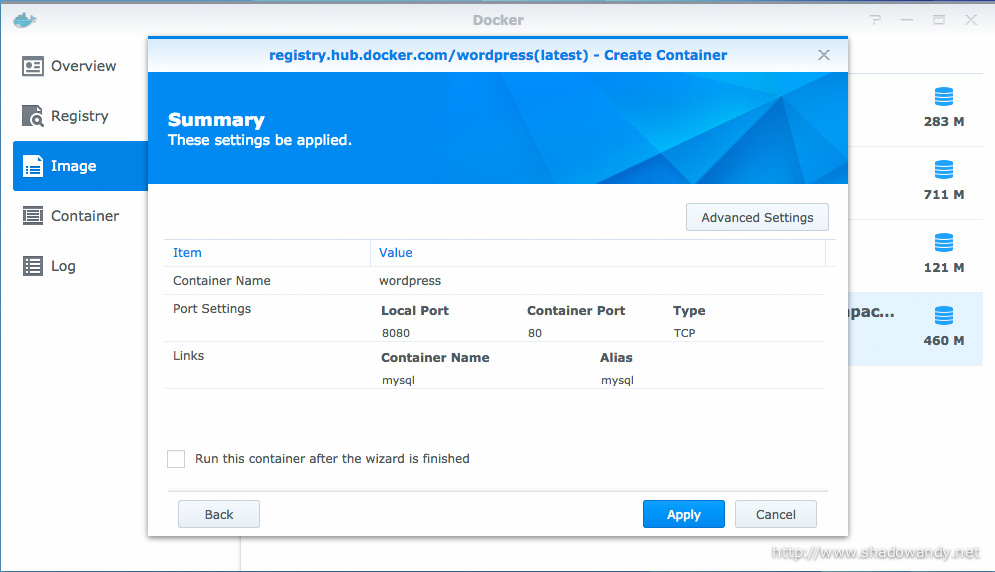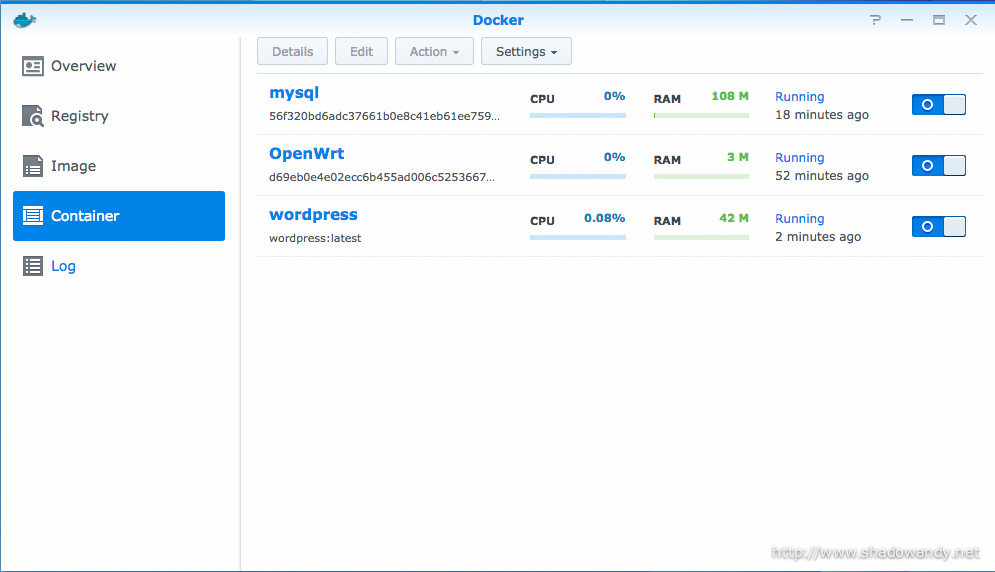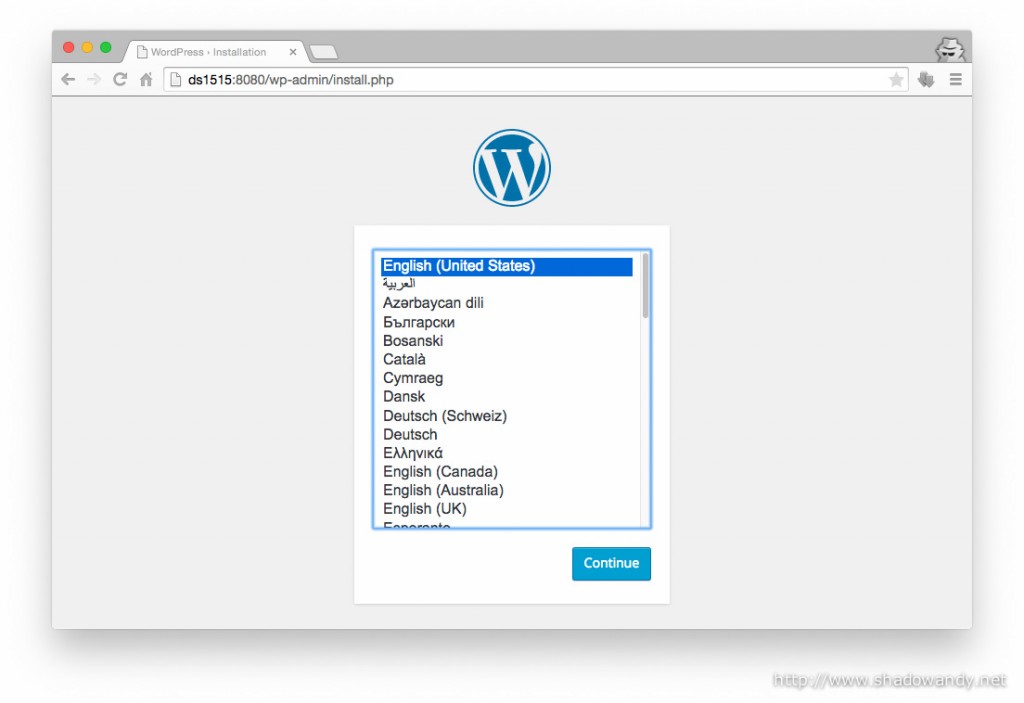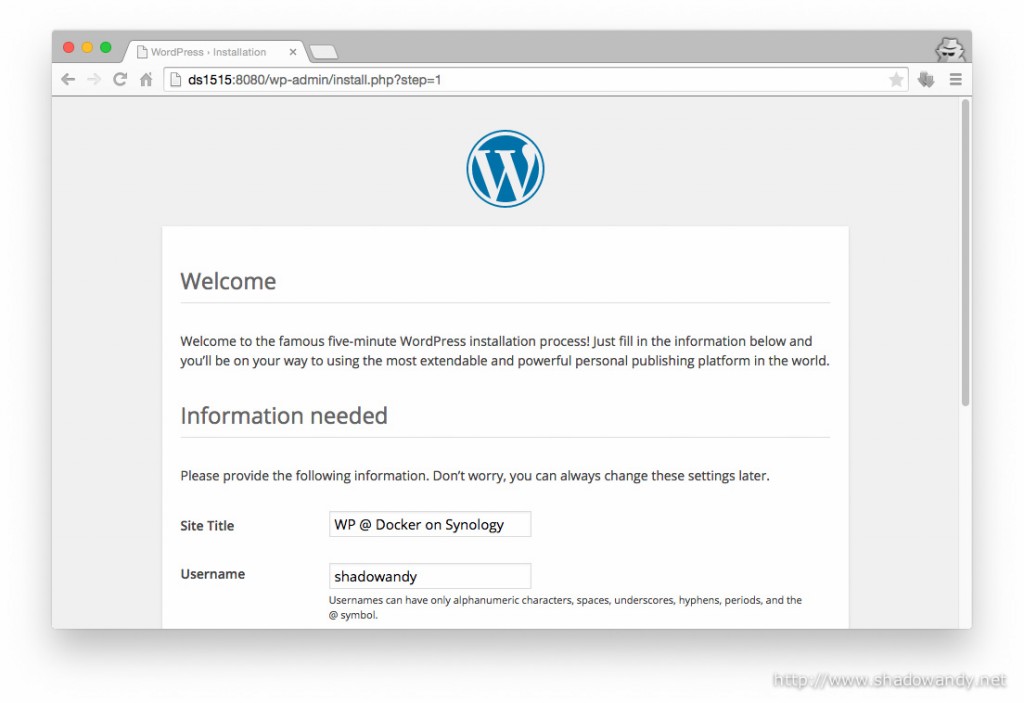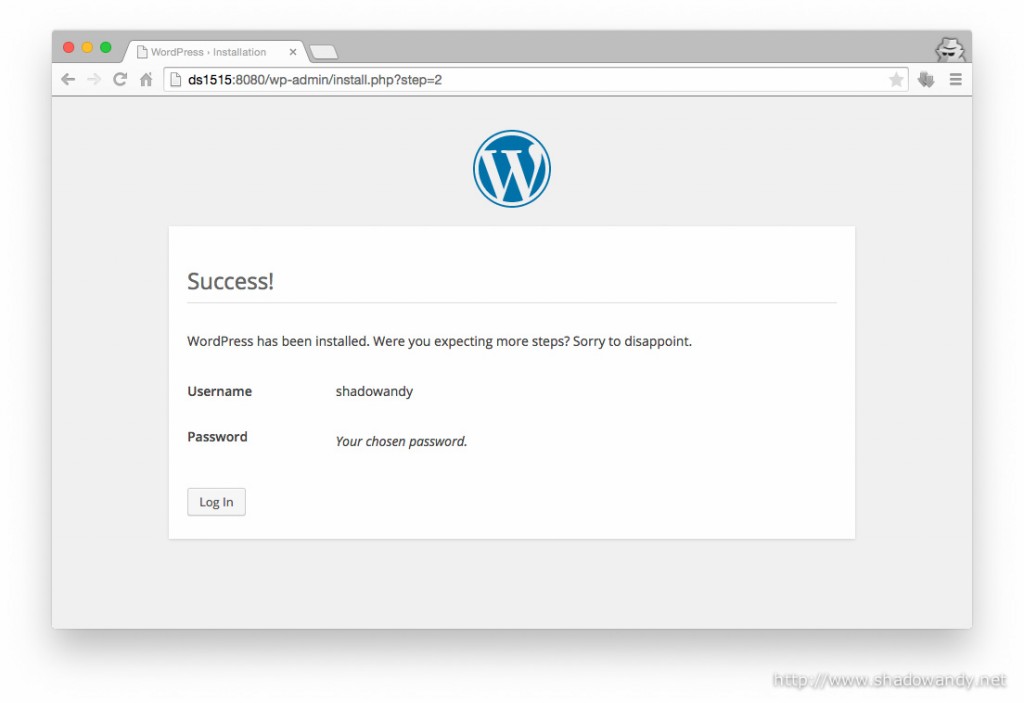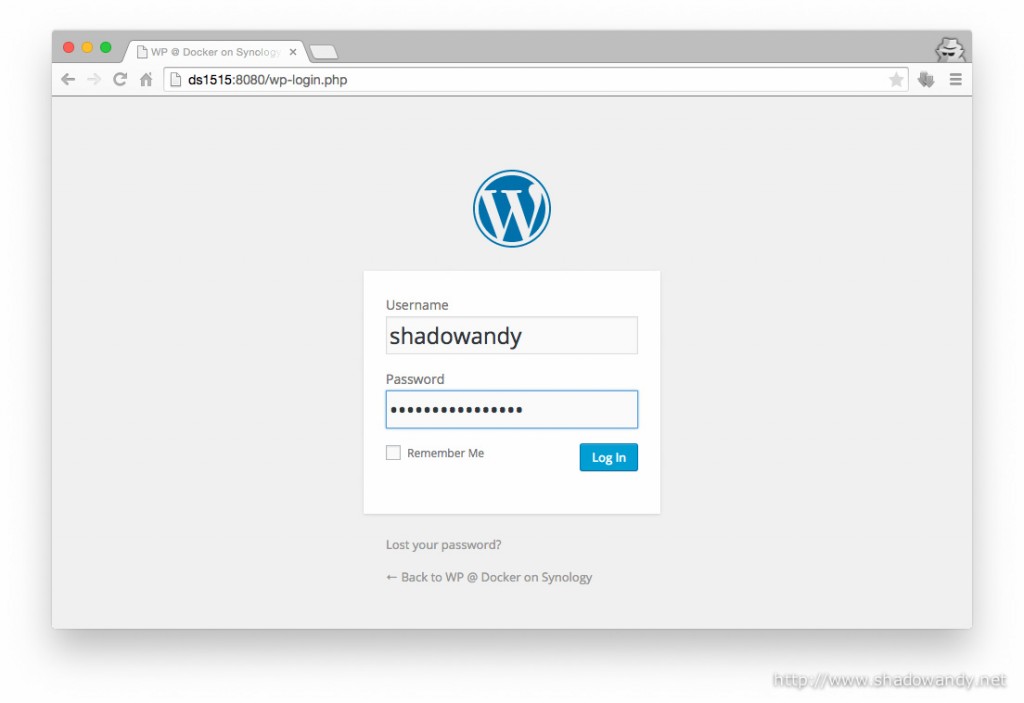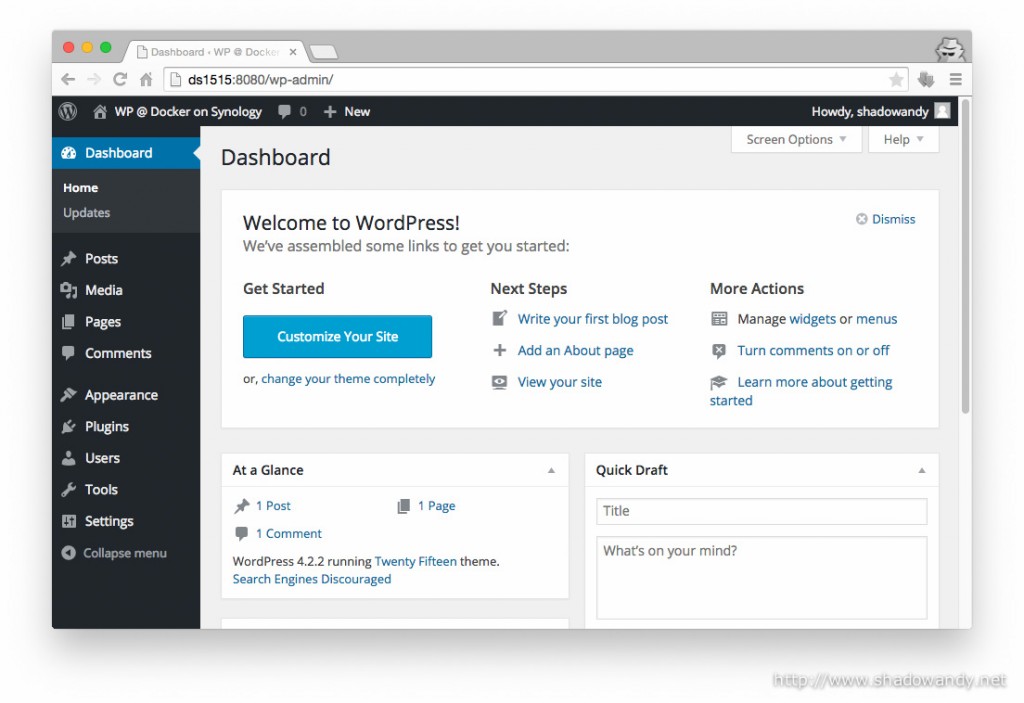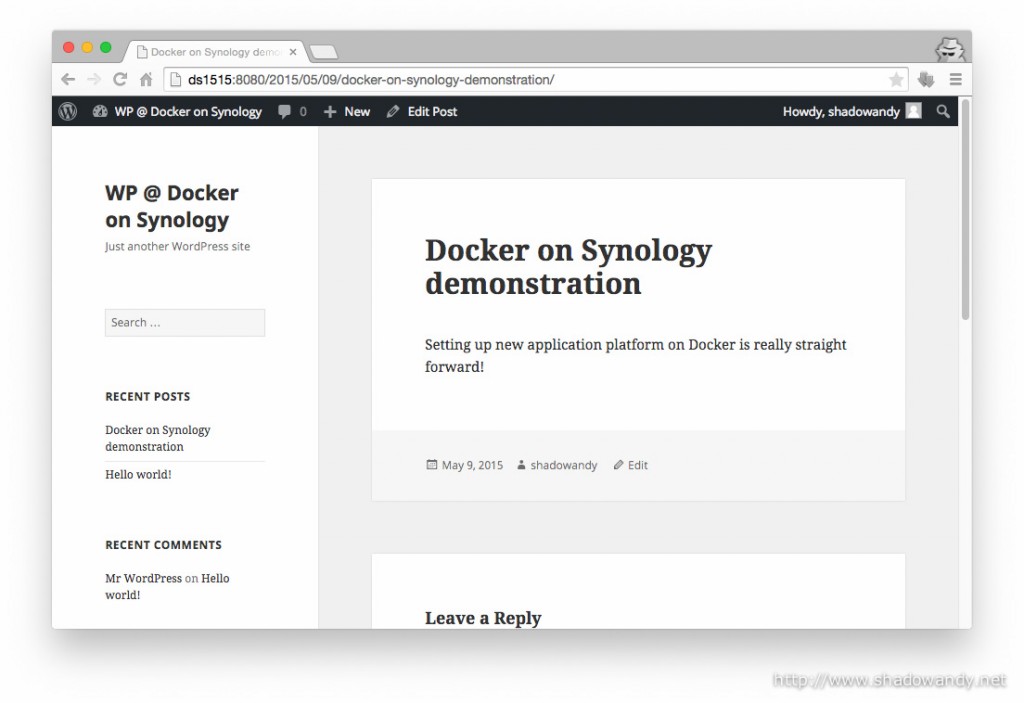 Conclusion
Among the list of new features, I am actively using Cloud Station/Sync to backup the pictures on my OnePlus One and also a duplicated copy of the contents in my cloud storage (Google Drive, Dropbox, etc.). I am also using Docker to test run some applications and to compile OpenWRT firmware for some of my devices.
New features aside, I do find DS Downloader and DS Video to be useful too. If you have a DLNA compatible device or streaming devices like Chromecast, Apple TV, etc., you can stream multimedia contents to them using DS Video. Yeap, the Synology DiskStation NAS will be your home's multimedia hub.
The Synology DiskStation Manager (DSM) is pretty feature rich and just having a post on it does not do it any justice. You can actually experience Synology DSM via the Synology DSM Live Demo website. Try it out, you will love it.
Treat shadowandy!
If these step-by-step guides have been very helpful to you and saved you a lot of time, please consider treating shadowandy to a cup of Starbucks.