LG 360 Cam Wireless Remote
Wiring up and Initial Codes
Wiring up the parts using breadboard

I didn't have my soldering kit back yet so couldn't hook up the HM-10 module. The HM-10 BLE module isn't breadboard friendly so I got to make do with the ESP8266 testing first.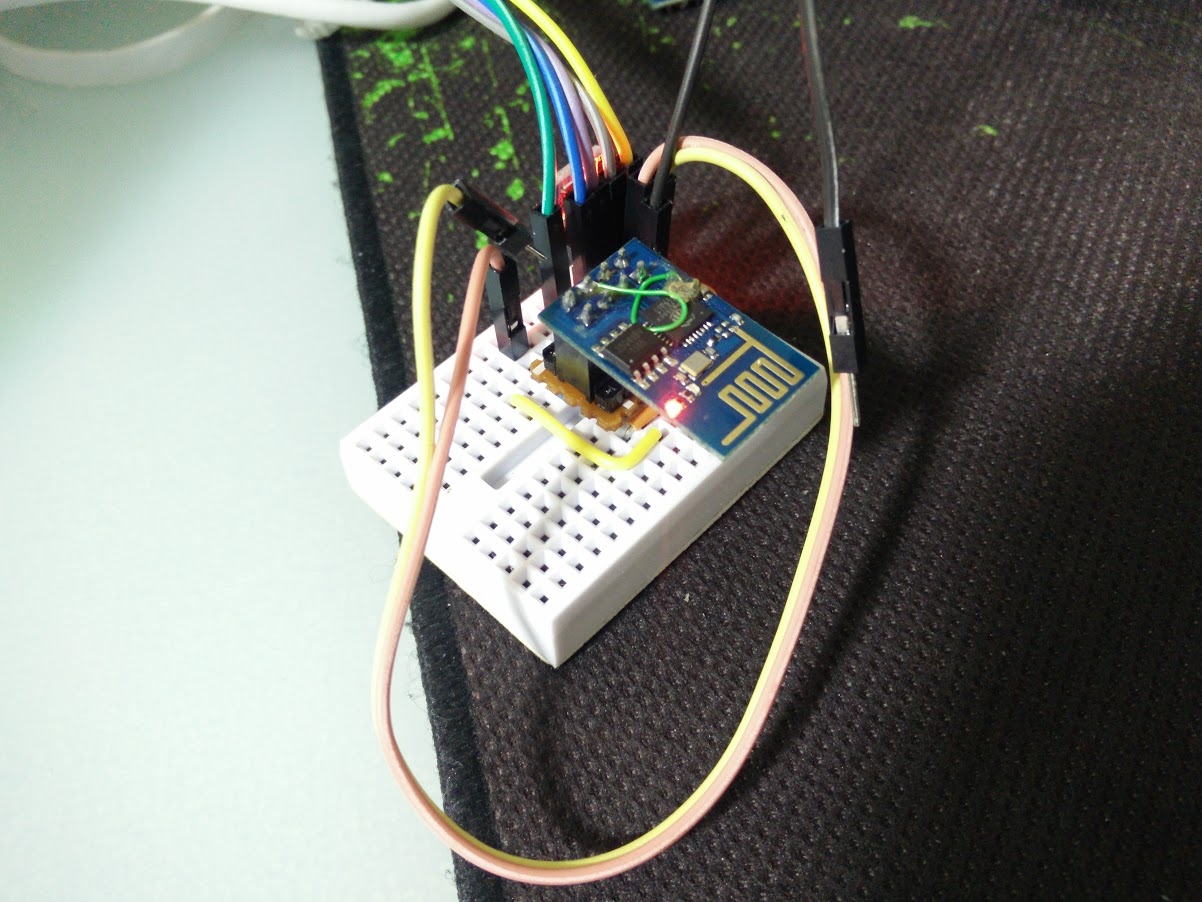 Use two wires (3.3V and Ground) to simulate button presses on GPIO2.
Testing the initial draft codes
I used a handphone to kickstart the BLE connect process and left the ESP8266 to hook up to the LG 360 Cam via WiFi. Success!
Use the wires to send button press signals to the ESP8266 and I hear a familiar shutter click from the LG 360 Cam.
The Arduino Serial Monitor confirmed my findings!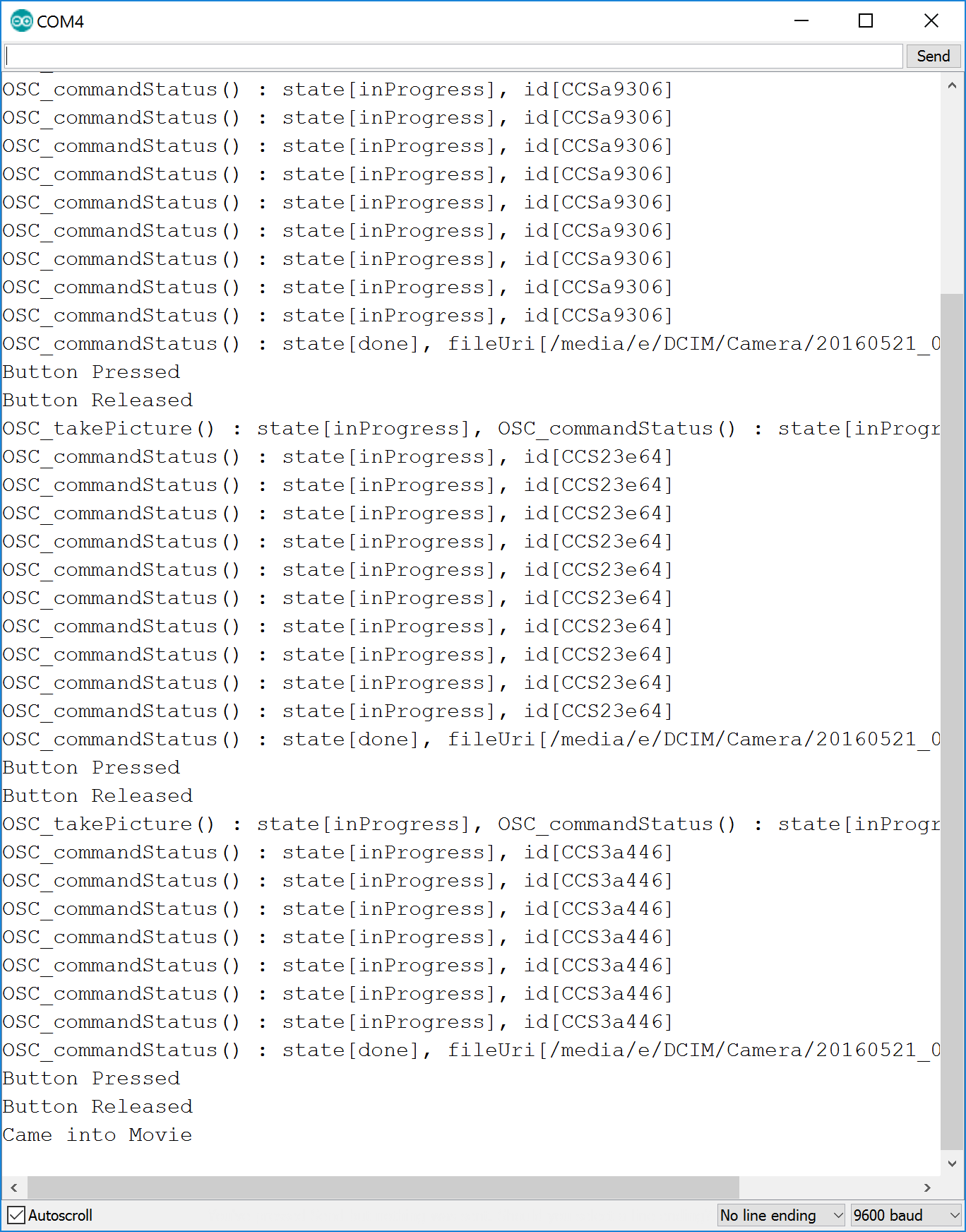 Cannot wait to get my soldering set back to start the BLE integration.
Treat shadowandy!
If these step-by-step guides have been very helpful to you and saved you a lot of time, please consider treating shadowandy to a cup of Starbucks.