Comply SmartCore Foam Tips with Sony WF-1000XM3
I bought the Sony WF-1000XM3 Truely Wireless Earphones last month and have almost been using it daily during commute. The Sony WF-1000XM3 is great but I find the included tips (both silicone and foam) lack-lustre in areas of fitting and isolation. As Comply does not have a specific recommended foam tip model for the Sony WF-1000XM3, I decided to try my luck with their SmartCore series. I am glad to say that the Sony WF-1000XM3 and Comply SmartCore series are compatible. I got 3-pack off Lazada for S$24.00.
I would probably blame it on myself as I have been using Comply Foam Tips ever since I got my first in-ears. I like the way I can squish them before putting them in my ears and let it slowly expand to fit the shape of my ear canal. This forms a great seal for noise isolation. The Sony WF-1000XM3's included foam tips does not work so well in this aspect.
The Comply SmartCore Audio Pro Foam Tips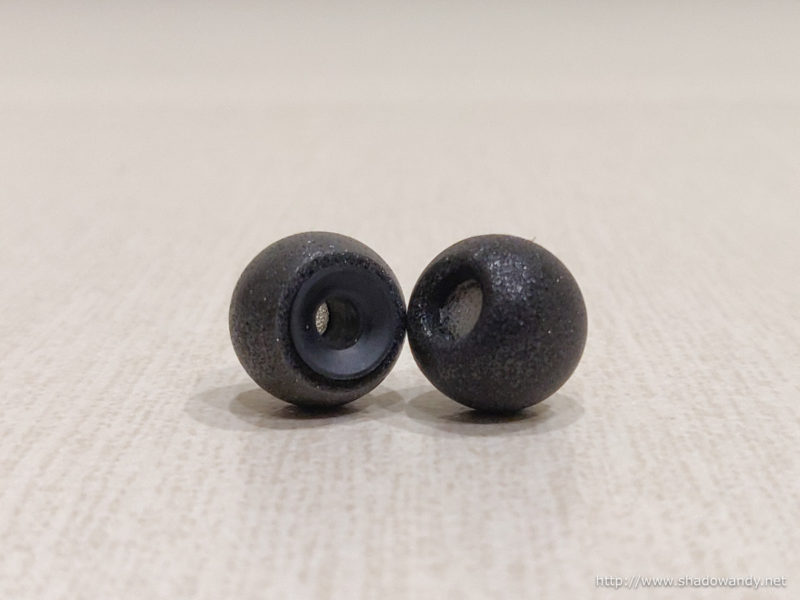 Compared to those Comply series (e.g. TX-100, TX-400), the Comply SmartCore series have a more rubberised/ stretchy core that allows it to fit sound port nozzies ranging from 4.8mm to 6.3mm diameter. In fact, the SmartCore series can also replace the 200, 400, 500 and 600 series.
For those who are interested, the SmartCore series are currently only available in medium sized tips. So if you are using small or large sized tips, you might be out of luck with these.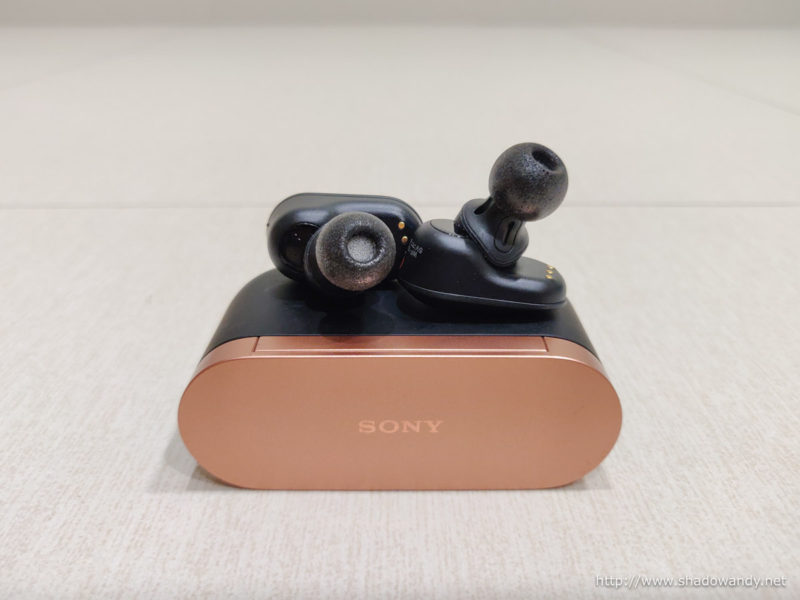 As I've mentioned earlier, the Comply SmartCore Audio Pro Foam Tips fit perfectly on the Sony WF-1000XM3. With the Comply foam tips, the earphones still fit in the case. Just barely. I can feel that the foam tips are slightly compressed when the lid is closed.
Whole new listening experience
The noise isolation capability greatly improved after switching to the Comply foam tips. Although the active noise canceling capabilities remain the same but it is on an entirely new level of sealing out noises.
Other than the sound aspect, there is also a psychological aspect to using the Comply foam tips. The Sony WF-1000XM3 earphones now feels more secured to my ears. I always fear that one of the earphones will drop out of my ears in the dark abyss (between the train and station) while I wrestle my way out of the packed train. I think my fears are not unfounded because otherwise I would not see so many people selling one sided Apple AirPods. With this, I don't think it will drop out of my ears even if somebody tackles me like a rugby player. Please do not tackle me to try it out.
If you are looking around for a set of nice foam tips to go with the Sony WF-1000XM3 earphones, I recommend the Comply SmartCore Foam Tips.