59S UVC LED Steriliser Box S2
I think the COVID-19 has changed our lifestyles rather drastically. People are more conscious about personal hygiene – donning face masks, washing hands frequently and probably sanitising personal belongings like mobile phone and keys. I chose UVC irradiation to sterilise personal belongings as it is shown to be able to inactivate bacterias and viruses. Another plus point is that UVC irradiation seems to be be able to get into every nook and crannies of daily objects like keys, mobile phones and spectacles. I bought the 59S UVC LED Steriliser Box a couple of months back for S$86.30 off Lazada.
Not all UVC Steriliser Boxes are built equal
The wavelength of UVC is between 100 and 280nm. UVC inactivates bacterias and viruses by damaging their DNA/RNA structure, inhibiting their (cell) growth. Based on studies, bacterias and viruses generally absorb UVC between 260 and 270nm wavelength better. Hence, it is recommended to go for sterilisers that utilise UVC LEDs between 260 and 270nm.
The 59S UVC LED Steriliser Box's technical specifications indicate that they use UVC LED between 260 and 280nm.
The 59S UVC Steriliser Box
The 59S Steriliser box has a sterilising cycle of 3 minutes. Basically, just drop in the items and start the UVC sterilising phase. It will automatically turn off the UVC irradiation and gives you an audible notification after 3 minutes. I find that the mirror base is a niffy idea of getting UVC to the bottom of the objects. What is does is just reflecting the UVC light back up.
It turns off the UVC lights if the lid is opened. This is important as UVC is also harmful to humans.
Non-standard USB Type-C Specs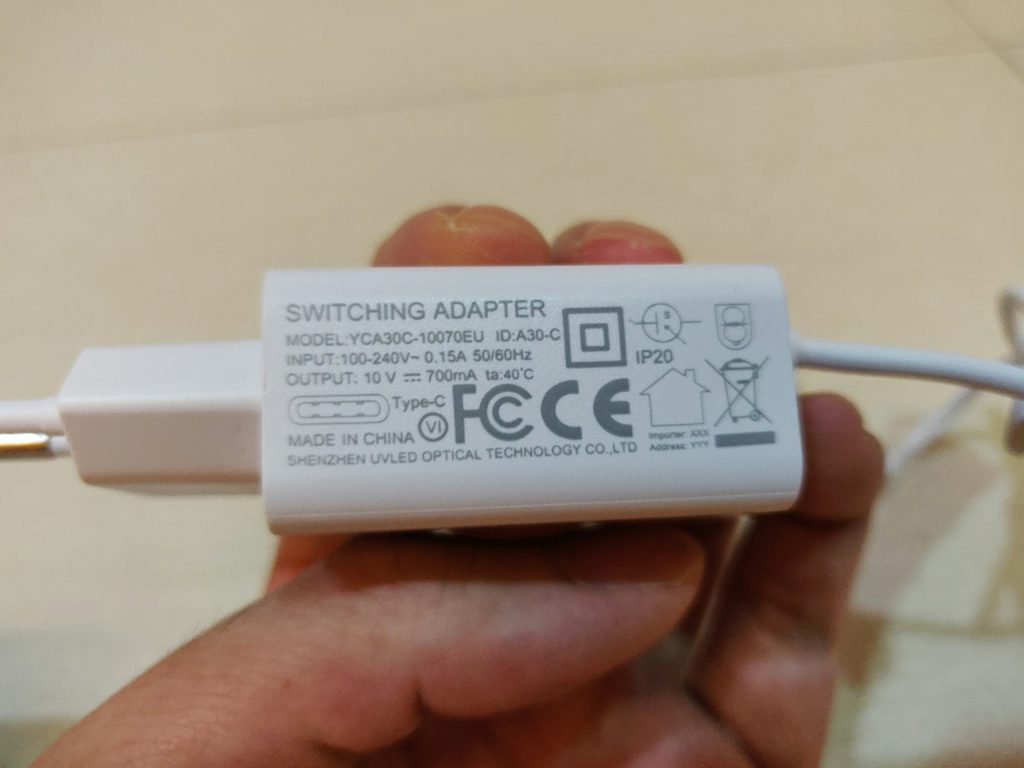 One queer thing about the 59S steriliser box is that it chose to use a weird voltage/amp combination despite it using the USB Type-C connector. The output of 10V/700mA does not match any PD standards that I know of. Hence, getting a replacement power adaptor in the future could be tricky. I have yet to try if it accepts 9V PD standards.
One important thing is not to plug this non-standard USB Type-C into your mobile devices! I am pretty sure something will be damaged. Most likely your mobile devices.
Conclusion
Wishing all of you good health and stay safe from COVID-19. Do continue practising good personal hygiene. Together we will emerge stronger and wiser from this COVID-19 episode.