Wistino 15.6-inch Portable IPS Monitor
Most people, including myself, have been working from home due to COVID-19. I am used to having two monitors at work and it is incredibly useful – one displaying research materials while the other with my report; or having a larger screen to work on presentation materials. Working-from-home means I am stuck with a single monitor and the target display mode (of my 27-inch iMac) don't work well with all source device (i.e. Windows).
Instead of getting a desk-bound monitor, I bought the Wistino 15.6-inch portable IPS monitor from Lazada at S$169.20 (shipping inclusive). Aside from extending my computer's desktop, it could also double up as a portable display if I ever need to bring my Nintendo Switch out for parties or gathering.
Technical Specifications
Brand
Wistino
Display
15.6-inch IPS (1,920 x 1,080 native resolution)
178 degrees viewing angle
Contrast Ratio
800:1
Brightness
250cd/m2
Speakers
Built-in
Inputs
1 x mini-HDMI
1 x USB-C (Video + Power)
1 x USB-C (Power)
1 x micro-USB
Size
approximately 356 x 224 x 9mm
Unboxing the Wistino portable monitor
Taking a closer look
Using the Wistino Portable Monitor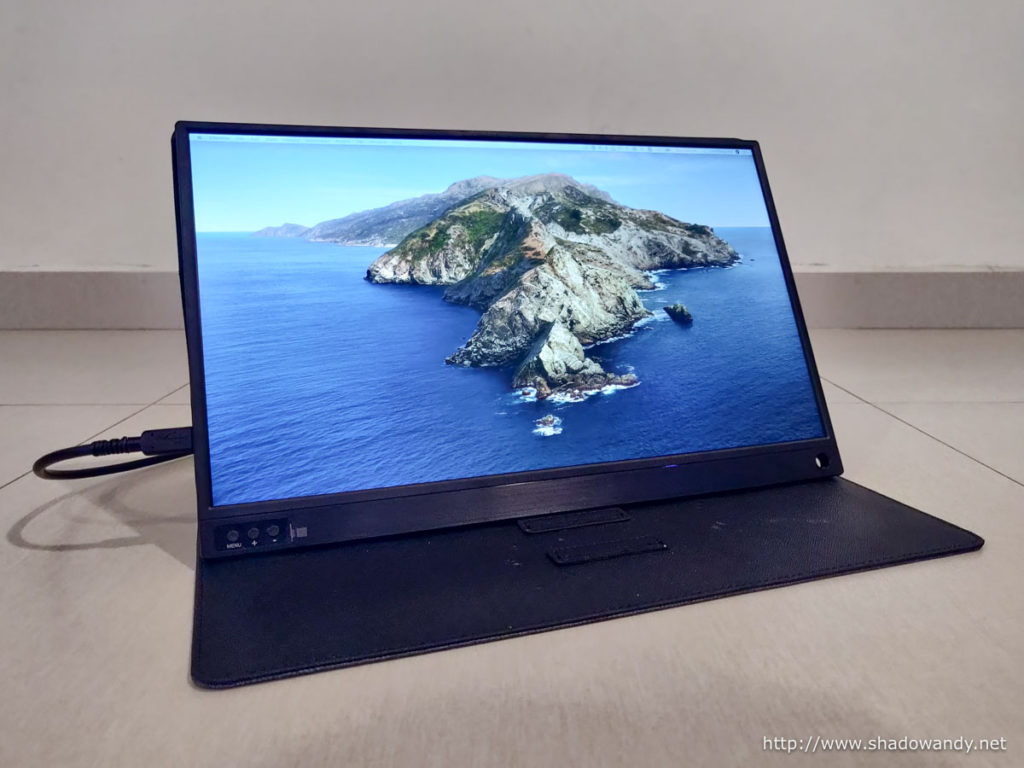 The Wistino portable monitor accepts both HDMI and USB-C inputs which works great for a variety of devices like Nintendo Switch, MacBook Pro and devices that are only capable of HDMI output. The portable monitor has to connect to a 5V/2A power source when used with a HDMI input source. I generally don't need an additional power source while connected via USB-C.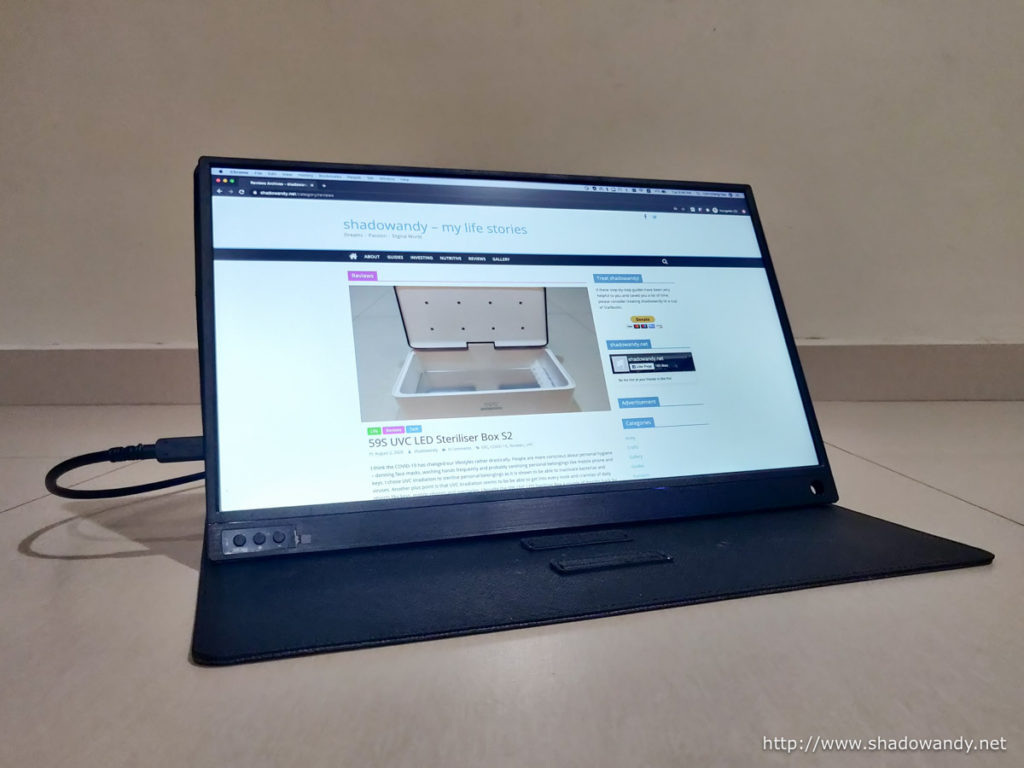 The display has a blueish tint out of the box and requires some colour tuning or correction. Just tune the saturation and RGB and it would be perfect!
It detects and switches to the input source pretty fast so setting it up for use is quick. Audio get transmitted over both USB-C and HDMI connection. If you prefer your existing speakers, simply toggle it via your source's audio control.
Conclusion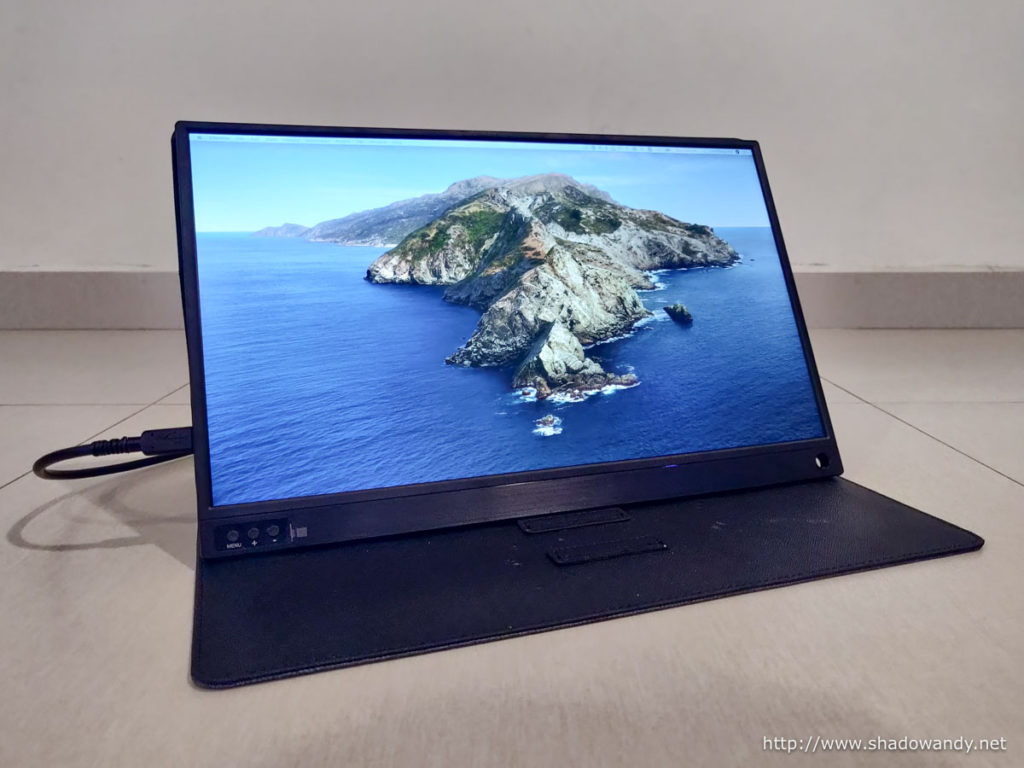 Is it a good monitor?
Well, you can probably get a better regular monitor if you have sufficient physical working space. As a portable monitor, it is great! It takes less than a minute (or even less than 30 seconds) to hook it up to the computer.
I been using it for the past week and the experience is great. No abrupt display disconnection, no flimsy/ shaky power connector issue. My only qualm is that I cannot power off the monitor like a regular monitor with power button. I have to disconnect the power source.
Do I recommend the Wistino 15.6-inch portable IPS monitor?
Yes, if you trust me. Why so? It is because there are tonnes of 15.6-inch portable monitors around. Some of them even comes with touch capability and in-built battery pack! I did not opt for those as touch generally don't work out-of-the-box and requires additional software and battery means chances of battery bloats in the future.
Lastly, probably you can try out the Wistino 15.6-inch portable monitor if you are looking for a secondary monitor and do not have the physical space. Cheers to productivity while working from home!